S
Kevin Pollak shared a Christopher Walken quote; Google's CEO was deemed horribly awesome; and Erin Biba's bank has changed this time, he swears. The Twitterati reveled in dysfunction.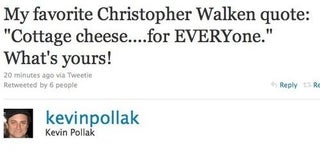 S
Actor Kevin started a fun Christopher Walken game. But remember, quotes from The Onion don't count.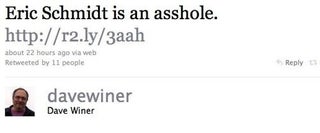 S
Blogging pioneer Dave Winer took umbrage at Google CEO Eric Schmidt's big blogging diss.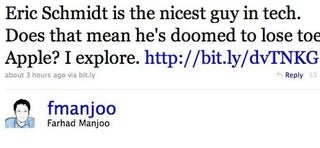 S
Slate's Darhad Manjoo had a slightly different take on Eric Schmidt.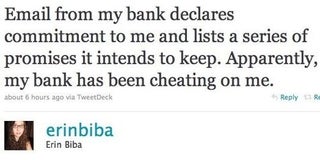 S
It doesn't sound like Wired's Erin Biba will be offering an emotional discount window any time soon, bankers.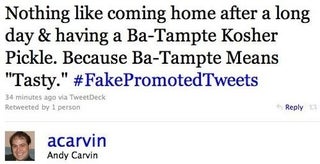 S
NPR's Andy Carvin Twitter-shilled on spec.