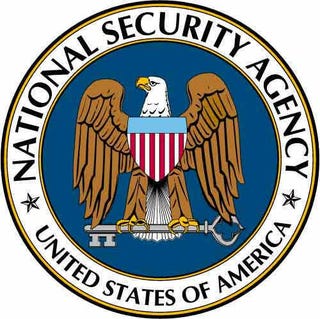 In your dangerous Thursday media column: a serious criminal charge for leaking to a reporter, Marie Claire goes all natural, the WSJ steals an AP reporter, and a new editor at In Touch.
Thomas Drake, a former NSA official, "has been indicted on 10 felony charges related to the alleged leaking of classified information to a national newspaper in 2006 and 2007." Ten felonies! Drake allegedly leaked documents and info about "Bush administration intelligence policies." The newspaper's name hasn't been released. The NSA is definitely the worst agency to be caught leaking from.
As promised, Jessica Simpson appears on this month's Marie Claire cover without any makeup or photo retouching,allegedly. As a consequence, women have been given the right to vote.
The voracious WSJ NYC edition has poached reporter Devlin Barrett from the AP. The email that went out this morning:

To: WDC - Washington DC National Staff
Subject: Devlin Barrett

Folks,

I'm sad to announce that Devlin Barrett has resigned. He'll be taking
a job with the Wall Street Journal's new New York edition, covering
news in Washington of interest to readers in the Big Apple.

Please join me in wishing him well.

Steve

Steven Komarow
Deputy Chief of Bureau
The Associated Press

Michelle Lee is the new editor of In Touch magazine, replacing Richard Spencer. Flacks, update your emailbots accordingly.