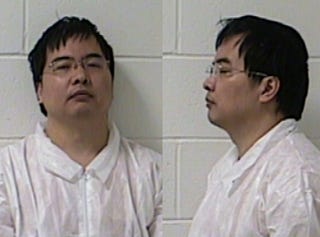 The fatal shooting of Yale postdoctoral fellow Vajinder Toor is the second homicide to hit the school this academic year. But despite the tragedy, Toor is unlikely to be another Annie Le, whose gruesome murder made national news last fall.
In September, Ph.D. student Annie Le was killed and stuffed inside the wall of her lab the week before her wedding, another in a line of bizarre crimes on the New Haven campus, and her grisly death was the focus of intense media coverage on this site and elsewhere.
But it's doubtful that Toor's death will get the same kind of treatment. Tragic though it is, the crime has fewer of the elements that generate coverage: No pretty young woman, no horrifying details about body location, and perhaps most importantly, no Yale-based mystery: The main suspect has already been arrested—and has no connection to the Ivy Leage school.
The suspect, Dr. Lishan Wang, apparently used to work with Toor at the Kingsbrook Jewish Medical Center in Brooklyn. According to the New York Times, Wang filed a discrimination suit against the hospital that names a "Dr. Vajinder," with whom Wang had an animated confrontation:
"An hour after this heated discussion, Dr. Vajinder then accused Dr. Wang of threatening his safety by using hostile body language, although he did not summon security to assist him," Dr. Wang's lawsuit says.

It is one of several accusations of anger and behavioral problems that Dr. Wang acknowledges he was cited for at Kingsbrook. In the lawsuit, he said he was unfairly labeled excitable, emotional and unable to control his anger.
The Yale Daily News found neighbors of Toor who say that Wang was "surveilling the area before the crime" in a red van. Wang apparently shot at—and missed—Toor's pregnant wife, who survived.
Maybe the most attractive component (to journalists, at least) of the story of Le's death was the "Yale element." The idea that behind the facade (literally, in this case) of an Ivy League institution lies unspeakable crime is an irresistible one, even if Le's murder had less to do with Yale than with the dynamics of workplace violence. That Toor was murdered by a colleague from another institution makes the Ivy League connection far less tenuous than in Le's case, and therefore less juicy.
In fact, if we're looking to draw connections to other recent high-profile crimes, the February murder of three Alabama academics by fellow professor Amy Bishop, who was also alleged to have had anger-management problems, seems more similar at this very early stage—and Bishop's case had far more to do with the complicated politics of academic life than Le's did.
But it's early yet, and no one knows what direction the case could take. Either way, Monday marked another tragedy for a school that's had too many.