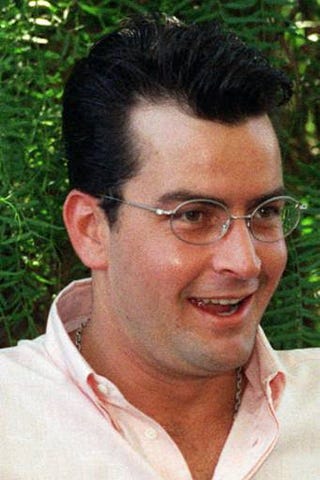 Sheen in 1996, the year of his divorce from first wife of one year Donna Peele. [Pic via Getty]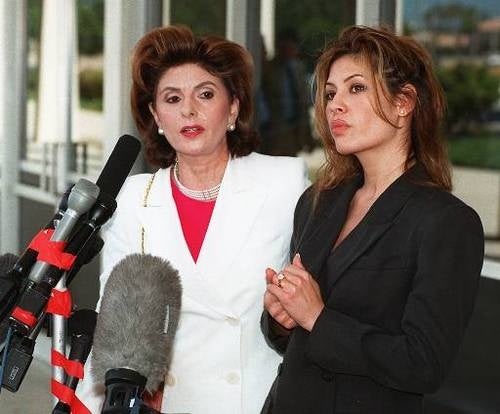 Sheen ex-girlfriend Brittany Ashland, a porn star who accused him of battering her in 1997. She's pictured here with her lawyer Gloria Allred. [Pic via Getty]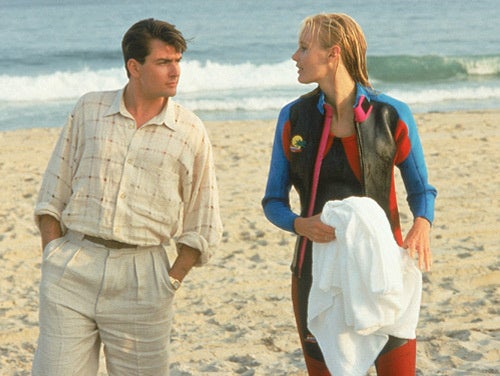 Sheen's first major starring role was opposite Daryl Hannah in Wall Street. [Pic via 20th Century Fox]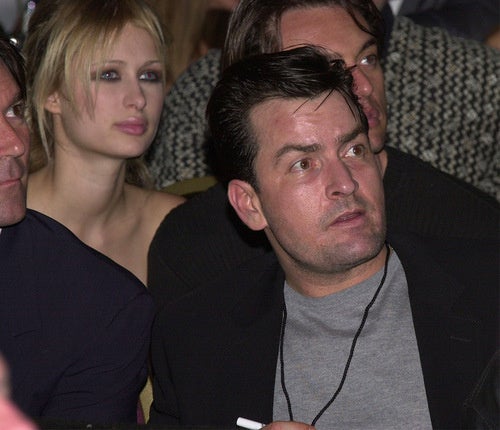 Charlie attending the Miss Rio 2000 Supermodel Search. Paris Hilton is sitting behind him. [Pic via Getty]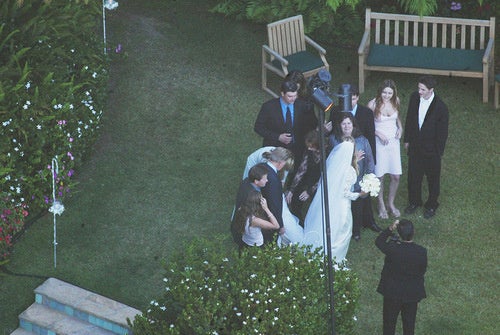 Charlie Sheen's 2002 wedding to Denise Richards was supposed to be top secret, but members of the paparazzi managed to score helicopter shots. [Pic via Getty]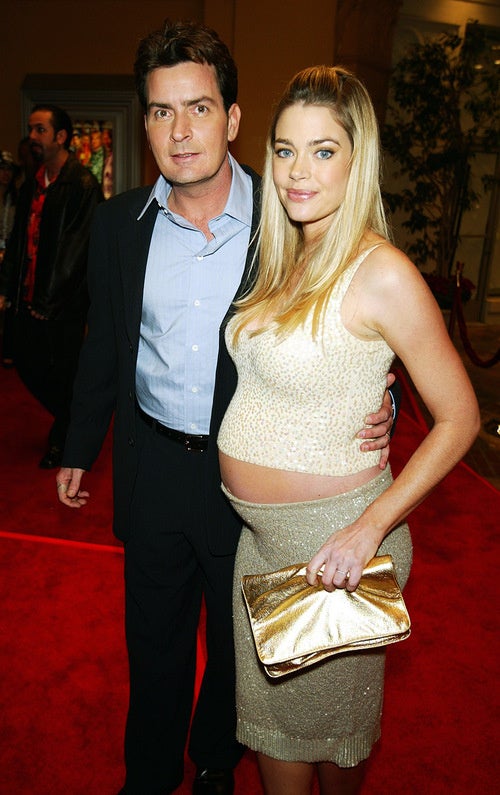 Charlie and a very pregnant Denise in 2004. [Pic via Getty]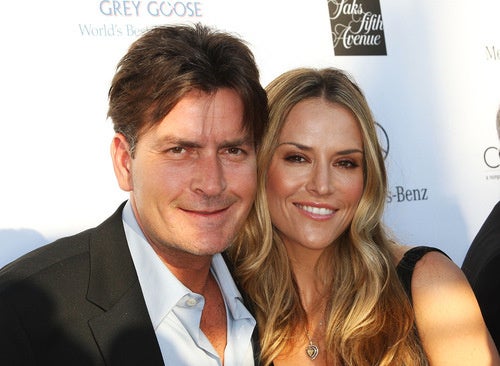 Sheen and current wife Brooke Mueller in 2007. [Pic via Getty]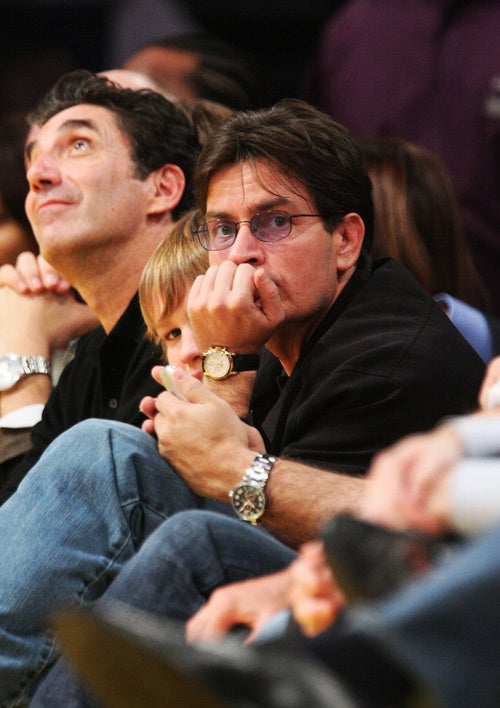 A pensive Sheen takes in a Lakers game in 2007.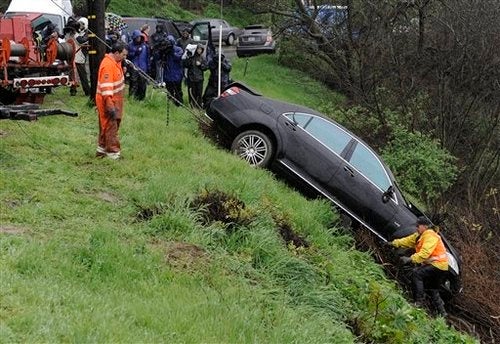 Charlie's Mercedes-Benz is pulled from a ravine near his Mulholland Estates home after a mysterious joy rider totaled it in February 2010. [Pic via AP]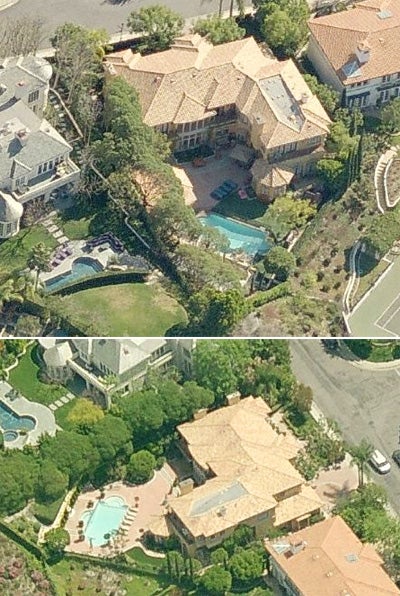 According to their prenup, Brooke's share in Sheen's Aubrey Road home increases with each additional year of marriage. This is the home.