S
Your daily look into the twitterific lives of our favorite celebs.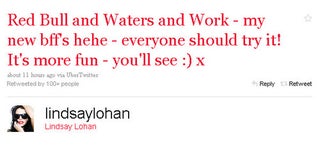 S

New drugs masquerading as things normal people drink and do. What will Lindsay Lohan think of next!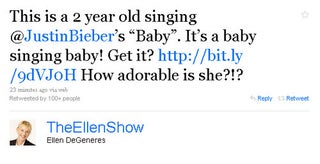 S

Not as adorable as the 2 year old smoking baby!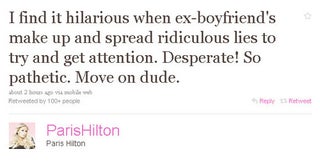 S

I find it hilarious when lazy eyed ex-relevant celebutantes tweet about boyfriends who make up and spread lies to try and get attention... to try and get attention.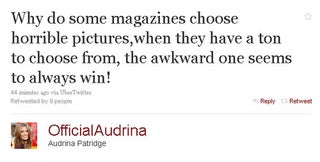 S

Clearly, Audrina doesn't know how the media works. It's refreshing to know her stupidity is the one genuine thing on The Hills.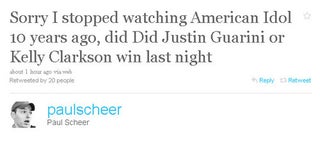 S

Clay Aiken was robbed.