Almost two weeks ago on a warm Saturday afternoon, we sent nearly 20 teams into the concrete jungle of Manhattan to locate 10 TV landmarks. Who won it all? Click to find out.
Team Nick McGlynn and Chris Dignes are the winners of two iPads and each will receive a pair of 2010 Webutante Ball tickets. It seems that Nick's handy motorcycle served them well. Congrats to the winning team.
Great hustle by the rest of the teams—to honor the sincere effort you all gave, here's a gallery of our favorite pictures of the runners-up in front of familiar places from television.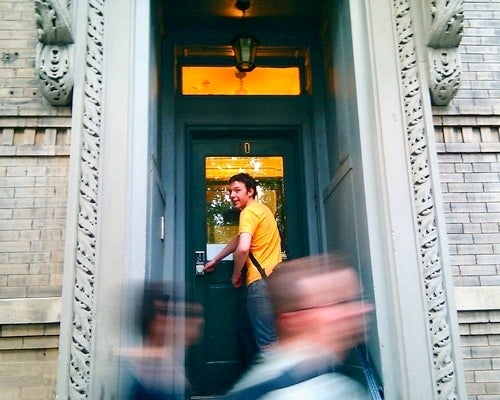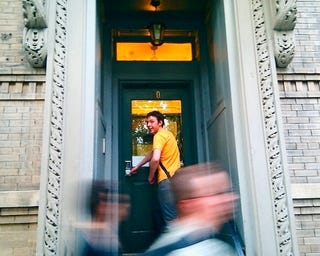 The Friends apartment.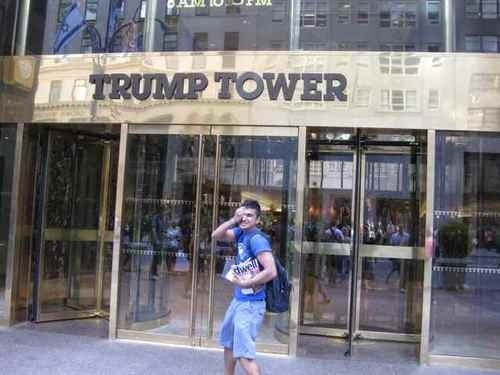 Trump Tower, home of The Apprentice.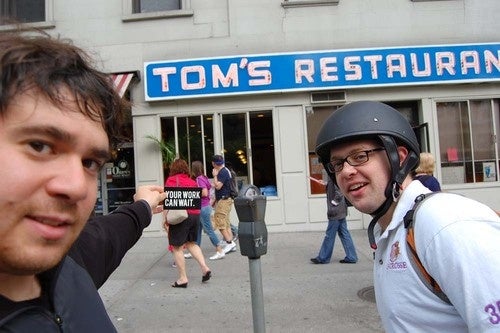 Tom's Diner, aka, Monk's from Seinfeld.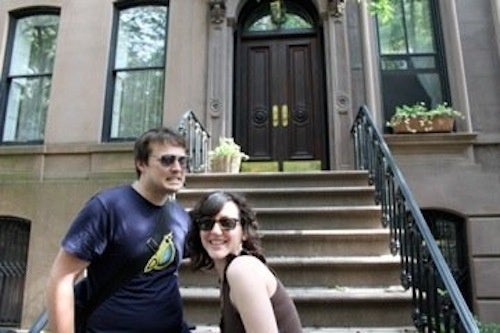 The home of Carrie Bradshaw.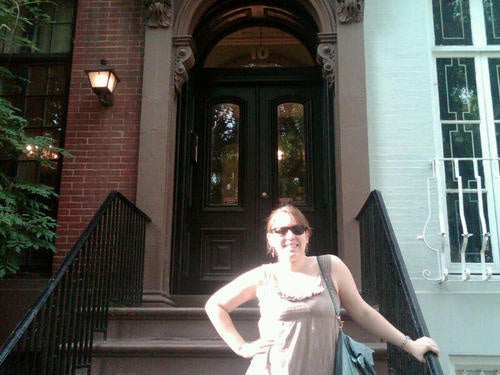 The Huxtable family apartment from The Cosby Show.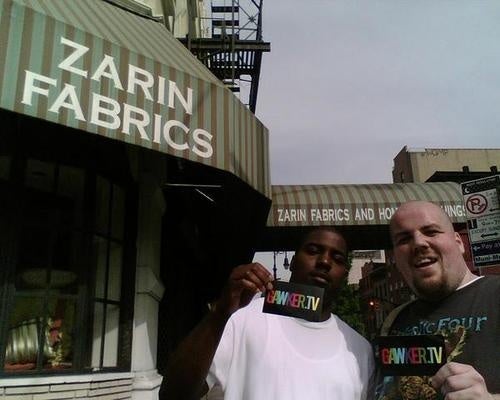 Zarin Fabrics, owned by Jill Zarin of the Real Housewives of New York.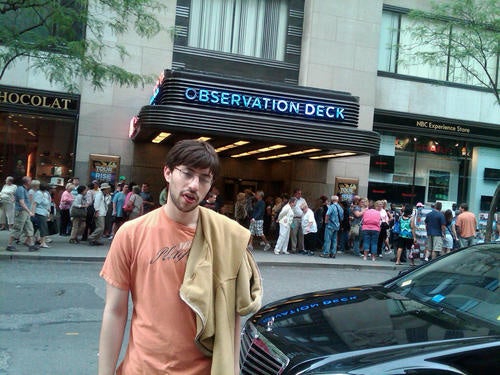 30 Rock from a different, sleepier angle.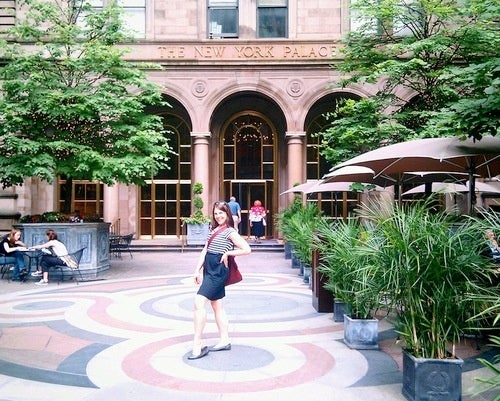 The Palace Hotel, as seen on Gossip Girl.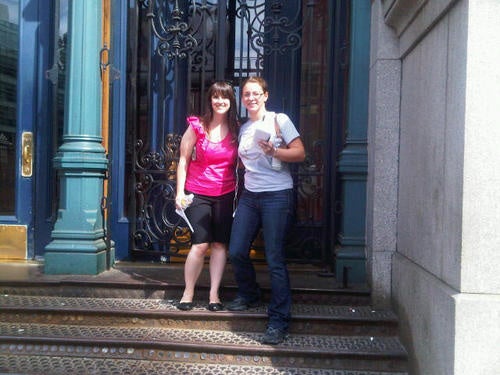 Grace's office building from Will & Grace.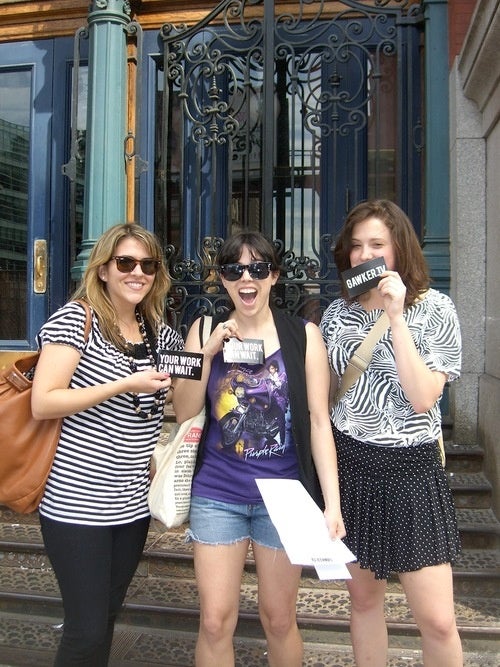 Another shot of Grace's office (otherwise known as the Puck Building.)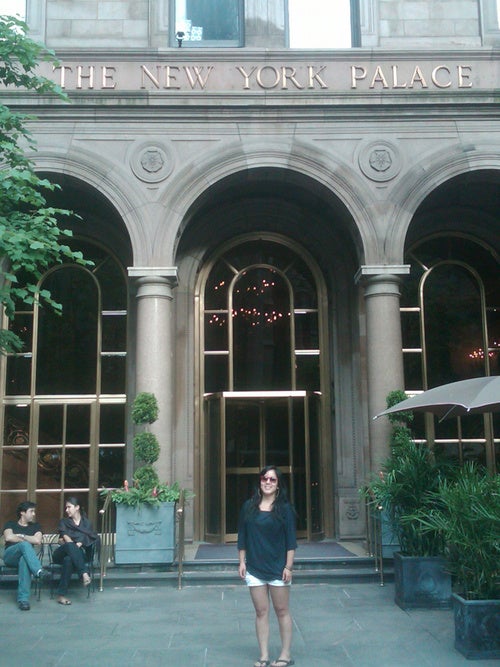 Another shot of the Palace Hotel.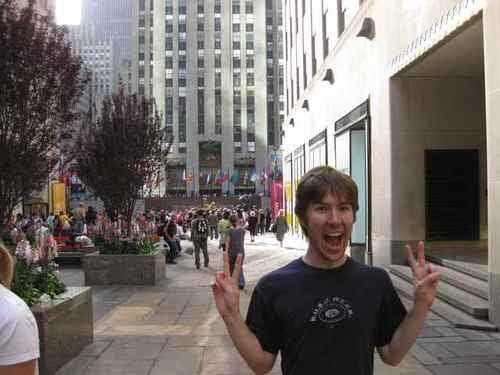 30 Rockafeller Plaza— home of Saturday Night Live, Late Night With Jimmy Fallon, NBC's Nightly News, and—duh—30 Rock.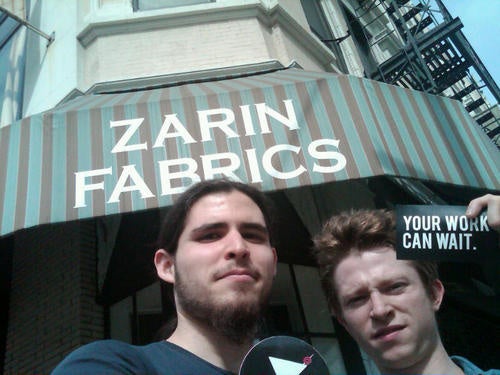 Another stop at Zarin Fabrics. Jill must be so pleased!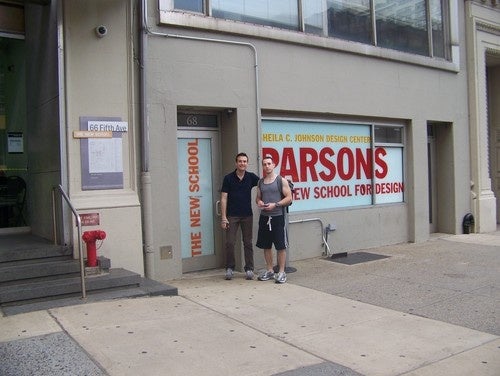 Parsons School of Design, Home of Project Runway—at least until it moved to Lifetime.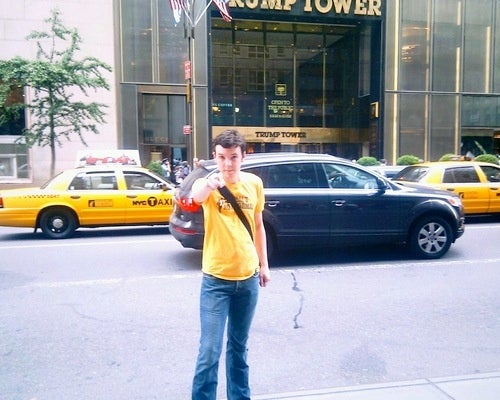 Trump Tower—you're fired!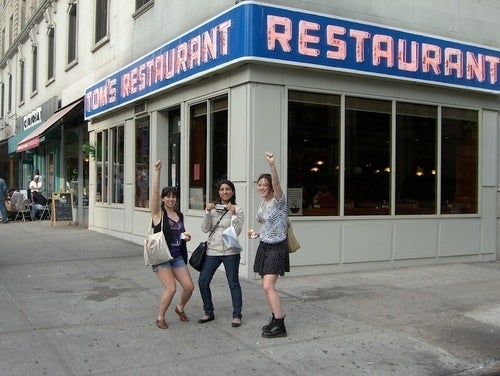 Another excited stop at the Seinfeld diner.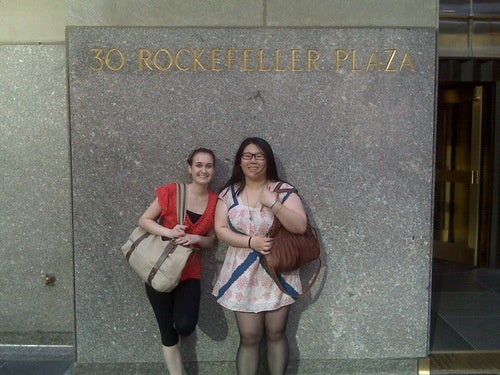 30 Rock!