Apartment 3E at 142 West 109th St. is like the opposite of haunted: Barack Obama lived here in 1981. Now it's on the market, and you can rent it for $1,900 a month. Let's take a look.
The ad for the pre-war Upper West Side apartment boasts "beautiful hardwood floors," "high ceilings," "large closets" and "OBAMA SLEPT HERE AND YOU CAN TOO." The New York Times says Obama lived here with a roommate in 1981 during his Junior year at Columbia. But what will you get for your $1,900, besides the exciting possibility that some of Obama's dandruff is still floating around in the living room?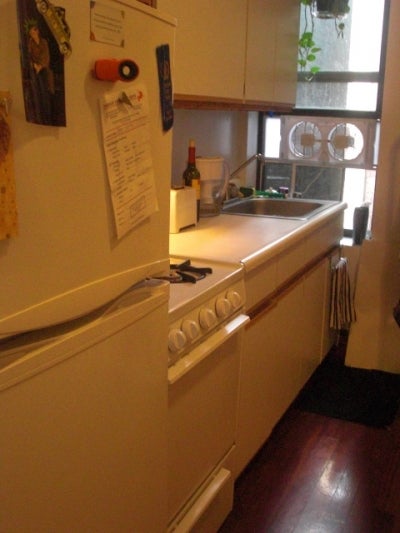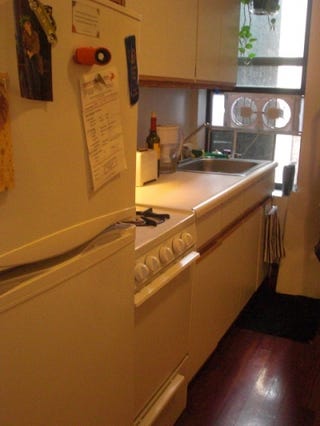 Here is the small but functional kitchen where Barack Obama prepared his traditional Kenyan meals.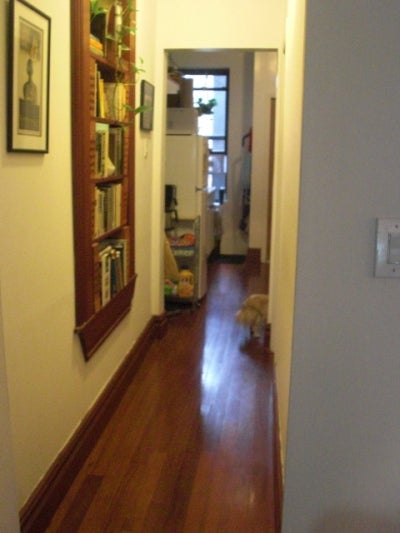 Here is the hallway Barack Obama used to pace while chain-smoking cigarettes. A built-in bookshelf may or may not contain Obama's old copy of Das Kapital, heavily underlined.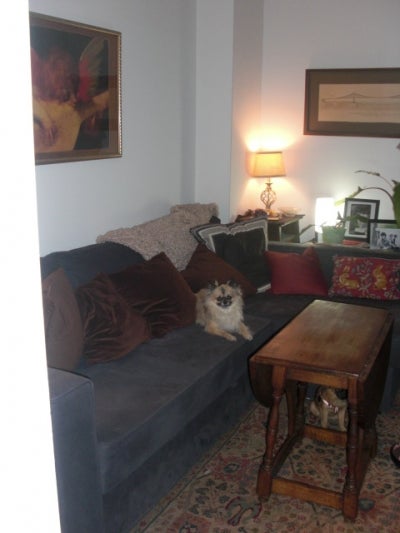 The living room. A perfect space for palling around with… friends. (Dogs not included.)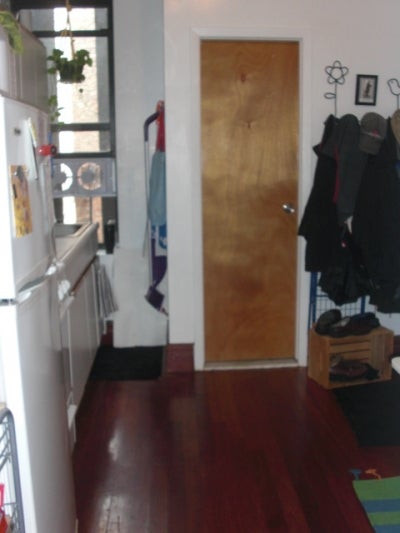 This extremely skinny door was either custom-made for our slender President, or it is maybe a devious new tool in Michelle Obama's anti-obesity campaign.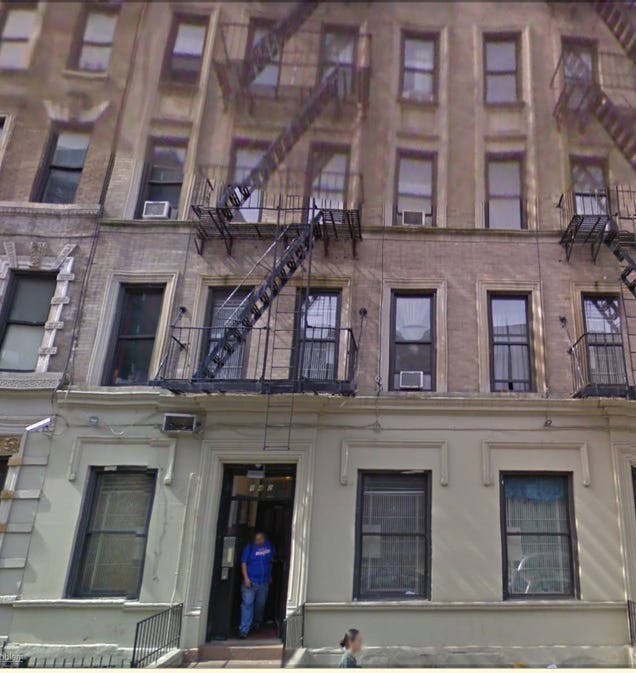 Here is the front of the building. All in all, not a bad deal. (But "Upper West Side?" Really more of a Morningside Heights address. Realtors!)
[Photos via CitiHabitats]