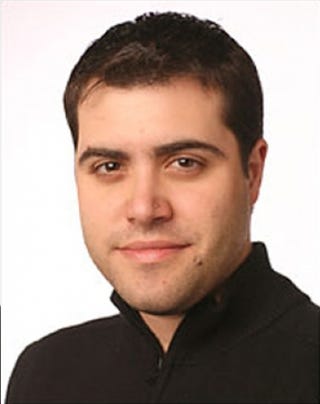 In your mordant Monday media column: Zachery Kouwe is canned again, a replacement for Gourmet, the government set to save journalism, News Corp makes a purchase, and Howard Kurtz defines heroism.
Zachery Kouwe was fired by the NYT earlier this year for plagiarism. Then, Dealbreaker picked him up as a contributor. And now, Felix Salmon reports that Kouwe's been fired by Dealbreaker, because, his editor said, "he wrote emails to Dealbreaker commenters referencing their workplaces." Hmm. Slate next, Zachery.


Upset about the closure of Gourmet magazine? Don't be. Because Conde Nast is now teaming up with the fine folks who brought you Parade are now bringing you DASH magazine—the Parade magazine of food! Almost as good!


You know who is going to SAVE JOURNALISM now? The US government! The FTC, in particular. They're holding "public forums," and soon they will write a long report that will say, quote, "The internet blah blah the changing media blah blah." After that, things will be the same.


News Corp has purchased Skiff, an "e-reading platform," and it's investing in Journalism Online, Steven Brill's company designed to help newspapers get money for online content.


Howard Kurtz bravely comes out and says that fellow journalists should have reined in crazy Helen Thomas, a week after Helen Thomas retires. The definition of courage, ladies and gentlemen.