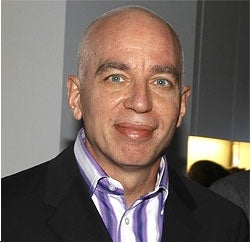 In your puerile Monday media column: Michael Wolff vs. Tony Judt, a newspaper's futile search for accountability in online comments, fake press releases get slightly more difficult, and Larry King is immortal.
Successful attention whore Michael Wolff accused Tony Judt of fabricating his son's writing in Judt (and son's) twee NYT editorial last weekend. Judt responded, "Who is this clown Wolff- I've never heard of him." Which is the proper response to most Michael Wolff statements.


The Buffalo News is seeking "a return to civility" by requiring its online commenters to use their real names. I'm sorry to be blunt, but each and every member of the Buffalo News management can suck my fat dick, along with the rest of the slobs in that godforsaken town.—Jim Kelly.


Do you know how easy it is to put out a fake press release on the major newswires? Mad easy! In case you were grasping about for a way to temporarily damage your least favorite company's stock price. Now Business Wire says it will no longer issue press releases submitted by email, particularly emails from that FukUSA69@aol.com address.


David Carr says Larry King should retire, because, you know, he's washed up and nobody watches him any more, among other reasons. Larry King responded, "Who is this clown Carr- I've never heard of him." FULL CIRCLE JOKES.