In cities across America, throngs of fanboys are lined up for the new iPhone. There are too many customers, and too few of Apple's shiny new product. The chaos is rising with the summer temperature, and so is the anger.
In New York, the line stretched for at least 3.5 hours at the West 14th Apple Store; the line also looked insanely long in SoHo where one tweeter said it was (or felt like) 100 degrees. In Portland, a reported crowd of 500+ waited for at least 2.5 hours. In San Francisco the 2+ hour morning line had Apple employees considering keeping the store open after hours. Near Seattle the line was two hours.
In some locations, the heat and growing crowds cost people more than mere time. An editor for the tech site Mashable reported getting mugged while waiting to buy the iPhone in Chicago (more here). In Philadelphia, John Gruber, who blogs full time about Apple, said he had a crisis of faith after waiting three hours in the sun and watching "nursing school students... taking temperatures and observing the effects of heat exhaustion." Water was passed out - hotter than coffee, Gruber tweeted — and after four hours people without reserved iPhones were sent home. "Android is suddenly looking tempting," Gruber wrote, referring to the competing smartphone platform from Google. "Where am I? What am I doing here? What's going on?
As with any other highly coveted consumer product, especially from Apple, the demand for the iPhone isn't entirely rational. The improvement are incremental, like a faster processor, sharper screen and a very limited video chat capability. On the downside, there are already problems cropping up, like messed up displays and apparently bad reception when you hold the phone in your hand, where by "bad" we mean "even worse than before when you could barely ever make any calls." But it's a shiny, pretty new Apple product that will probably stand as the best smartphone on the market.
And customers have some legitimate gripes. AT&T's notorious servers melted down when people tried to pre-order the new Apple device. Some 600,000 people managed to reserve an iPhone but, amid the chaos, many prospective customers never figured out how to do so and today find themselves waiting in the slower of the two lines at each Apple store, one for people who pre-ordered and one for people who didn't.
So when the iPhone riots start in earnest tonight, know that there is some righteousness in the chants of "no contract, no peace." In the meantime, take a look at how things looked this morning, in the gallery below.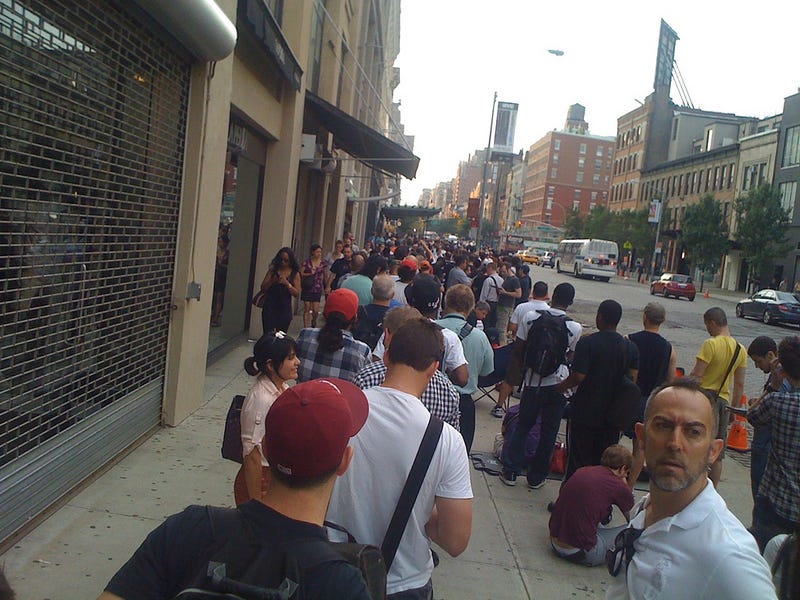 SoHo store, 3.5 hour line, by Dave Winer.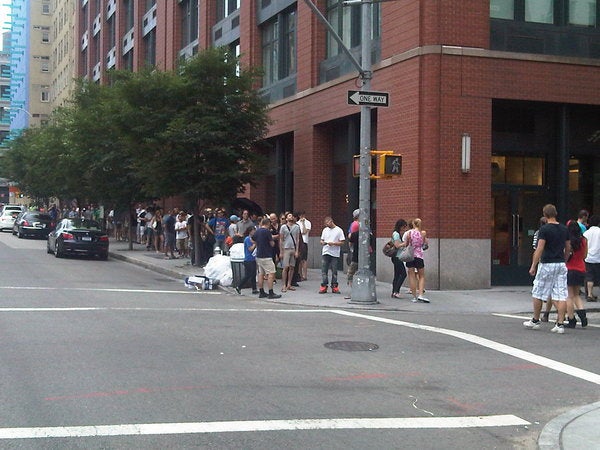 "Mile long... 100 degree" line in SoHo, via Rachel Zoe.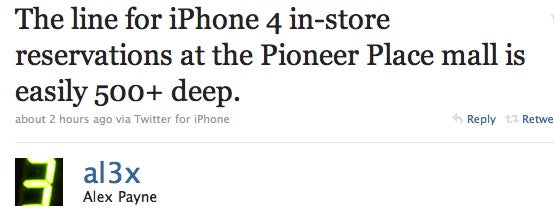 A report from Portland, via Alex Payne.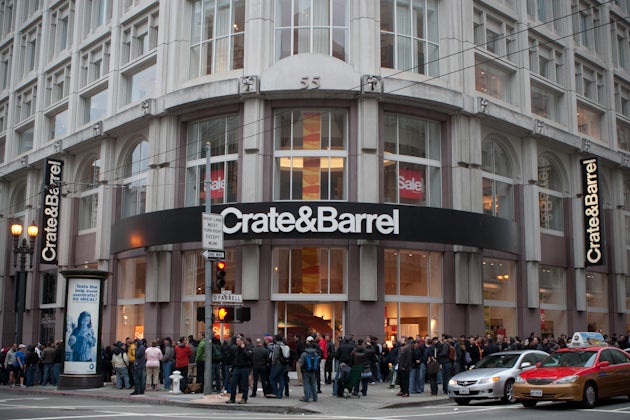 Part of the snaking three-block line in downtown San Francisco, via VentureBeat.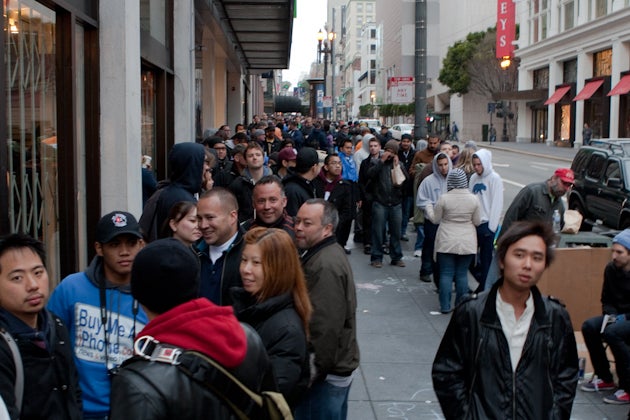 Another look at the San Francisco line, via VentureBeat.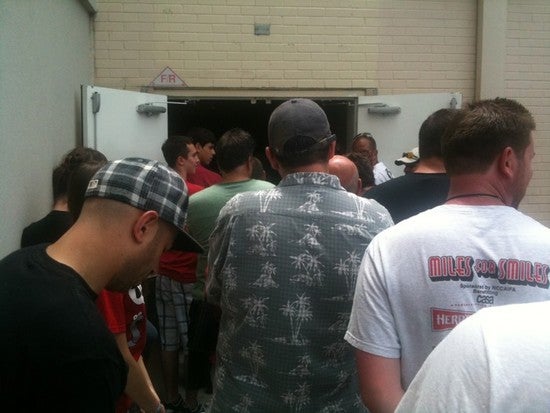 A small part of the 4+ hour Philadelphia line, by John Gruber.