We had a great time at Destination Bar last night, and not only because they had air conditioning. Here's a few highlights (and crazy lights) from the event.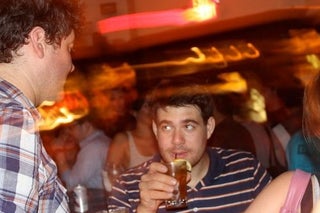 S
Nick McGlynn without his camera!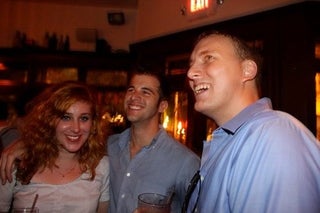 S
Anna Edwards, Chris Crowl, and "Dubra" Dave Olson, Anna's apparently missing something up on the wall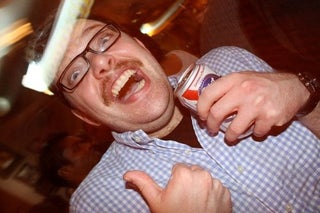 S
Chris Dignes. The night that Dignes went insane (with happiness)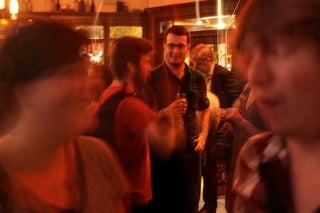 S
Only David Matthews shows up on film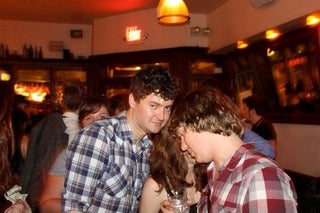 S
Blakeley, being snuck upon by a flood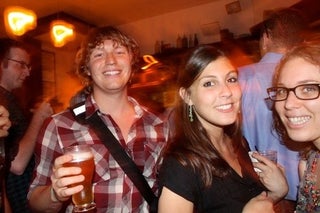 S
Zach Mack, Caroline Newman, Kristina Lucarelli, David Matthews looking sinister in background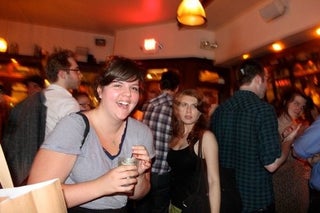 S
Alison Flood, with Lindsay Kaplan and Anderson Evans lurking in the background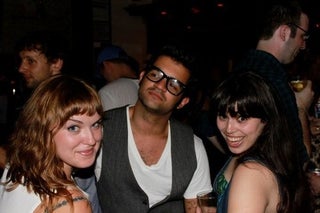 S
Devon Irete, Adrian Muniz, and Eleni Crush think deep thoughts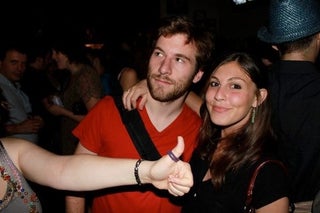 S
Kirk Larsen and Caroline Newman get thumbs up photobombed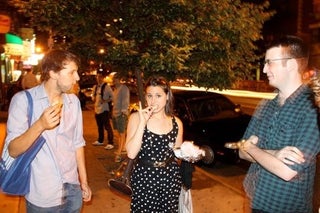 S
?, Robyn Caplan, David Matthews. Dave really wants a bite of bagel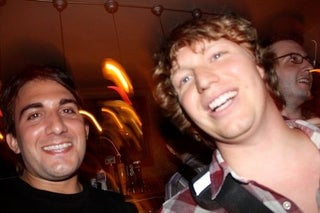 S
Frank Cozzarelli and Zach Mack closing in on the photographer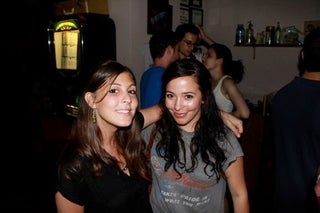 S
Caroline Newman and Emily Farris, the all star newish intern duo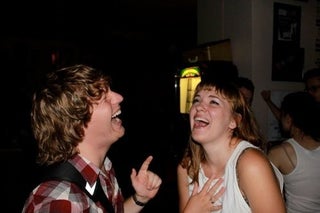 S
Zach Mack, Devon Irete hear the funniest thing in the world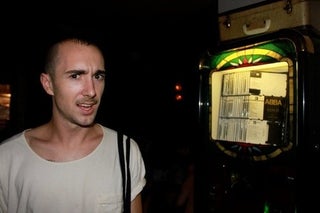 S
Andrew Tatreau-Sherwood can't believe ABBA is on the jukebox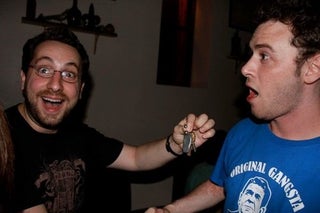 S
Toder and Cherette. Toder gets really excited about his keychain flashdrive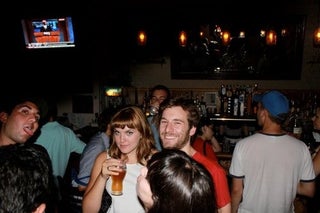 S
Sweet photobomb, Frank Cozzarelli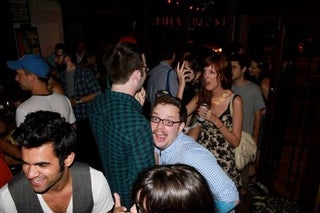 S
Sweet photobomb, Chris Dignes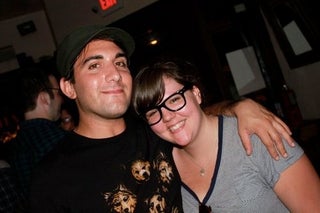 S
Frank Cozzarelli, Alison Flood, Adrian Muniz' glasses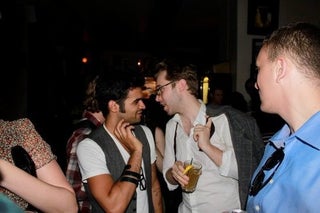 S
Adrian Muniz and Anderson Evans. Secrets secrets are no fun...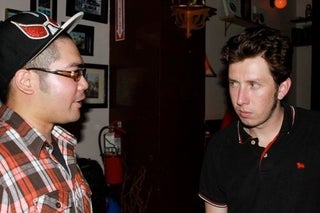 S
Angelito Yambao Jr and Tom Doborowolski. What did you just say to me?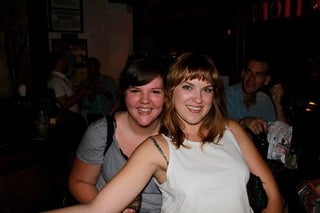 S
Alison Flood, Devon Irete being all around awesome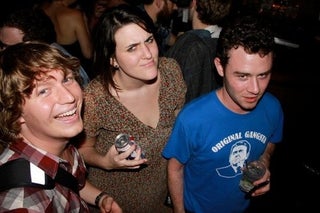 S
Zach Mack, Whitney Jefferson, Matt Cherette sccchhheeeeeeee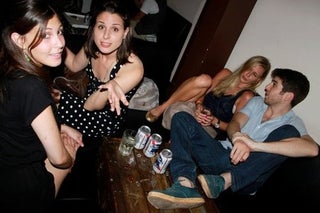 S
Caroline Newman and Robyn Caplan are tired of the photos now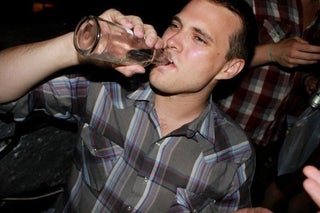 S
And—of course—the night ended with lots of icing.
Special thanks to Whitney Jefferson and Kirk Larsen (and not just because they take an ice like pros)