We know many of you don't have speakers (or headphones) at work, but you need to see the new promo for Jersey Shore. The version with sound's below, but we also have a silent interpretation for the rest of you.
For those of you who can watch and listen, feel free. For those of you who can't, this is what we learned from watching the clip while it played on mute.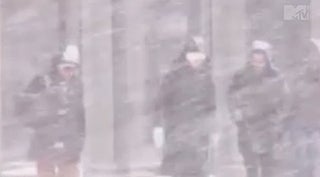 S
This winter it was very snowy in New York.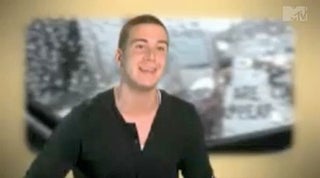 S
Vinny explains that snow is the guidos' enemy, because it ruins their poofs and makes their tans splotchy.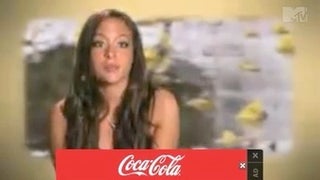 S
Sammi says there's only one white powder she likes, and it has nothing to do with the Coke commercial at the bottom of the screen.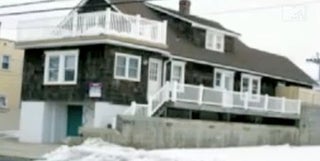 S
But because the house in Seaside Heights is all closed up for the winter...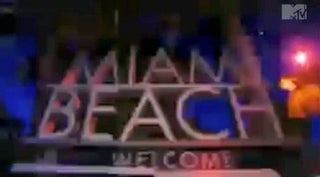 S
...the crew goes to Miami.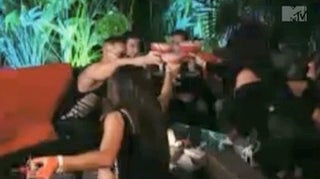 S
In Miami, they start drinking.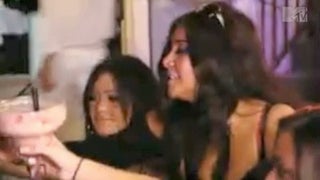 S
And drinking.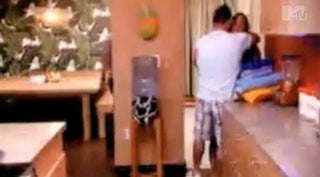 S
Sammi and Ronnie are reunited.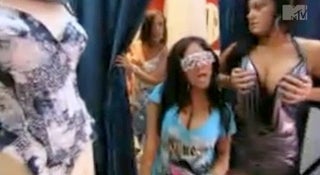 S
Snooki dresses up as Lady Gaga for a costume party. JWOWW grabs her boobs.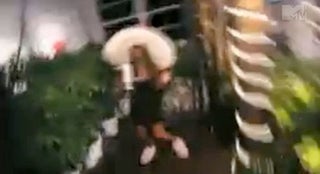 S
But then Snooki hates her Gaga outfit, because The Situation really wants to go as Gaga so she goes as Speedy Gonzalez instead.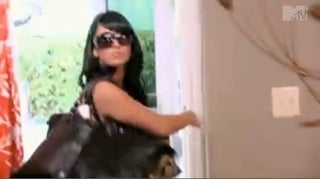 S
Oh shit, Trash Bags is back. And she has real luggage!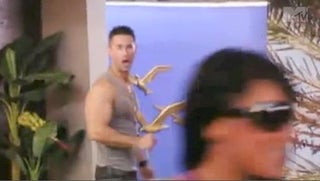 S
The Situation sees her ass and says, "Wow!"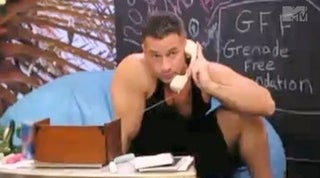 S
He calls his boys to talk about Trash Bags' ass. Damn, no duck phone.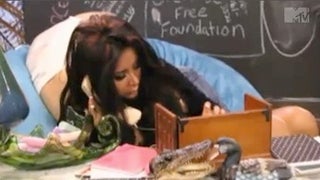 S
Snooki still does not know how to operate a phone, duck or otherwise.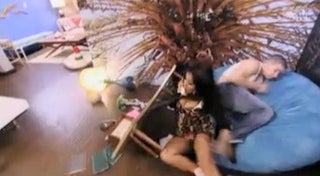 S
Nor does she know how to operate a table.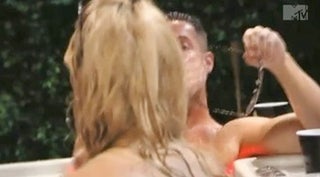 S
Uh oh! Hot tub time! You know what that means.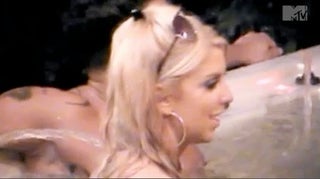 S
Ugly broads.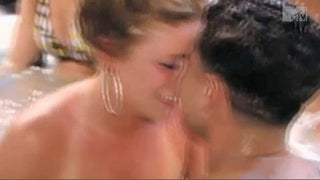 S
DJ Paulie Disgrace hooks up with Natasha Lyonne!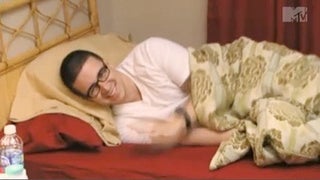 S
Vinny tries to lure someone into his bed. How does he do it?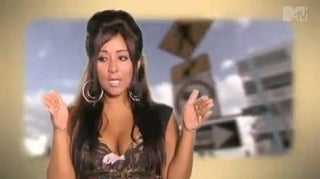 S
He tells them he has a big dick. When Snooki heard, she had to get with him.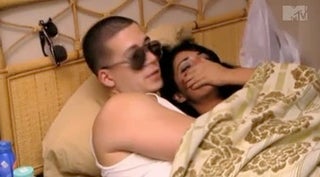 S
"Ewww! Vinny! I told you not to get it in my mouth!"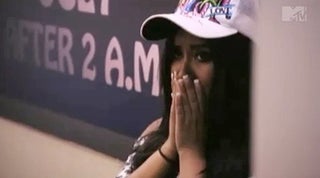 S
"Ewww! I can still taste it. I need a pickle."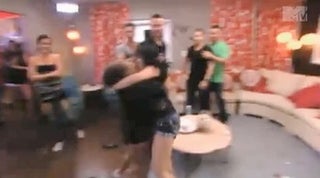 S
Oh snap! Trash Bags versus Snooki rumble!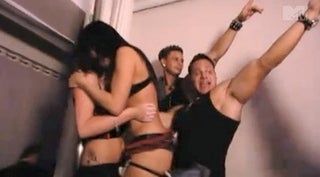 S
Ronnie has a threeway with two strippers.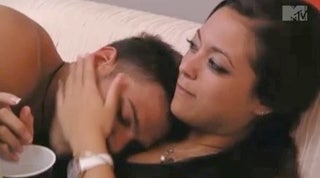 S
In a moment of weakness, he tells Sammi about it.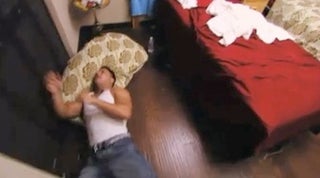 S
She throws him out of the bed.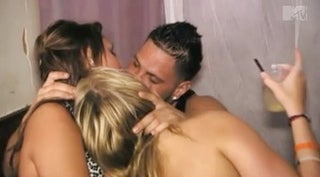 S
He goes back to the strippers.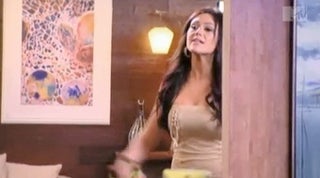 S
Oh no. JWOWW has her fighting face on.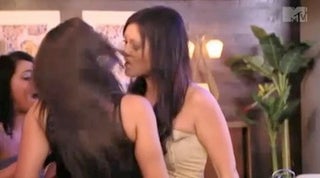 S
Shit, she's coming for Sammi.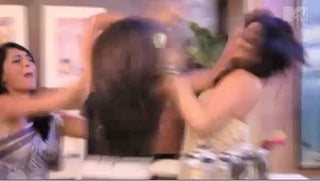 S
Poor Sammi. Is she too stupid to know it's better not to step to JWOWW?!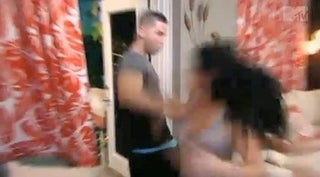 S
Now The Situation and Trash Bags are going at it.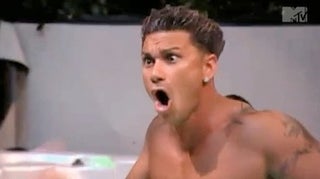 S
The DJ Paulie Doll Blow Up Doll.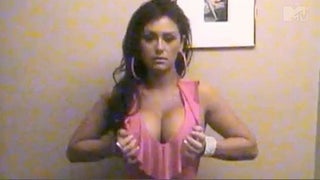 S
The JWOWW Blow Up Doll.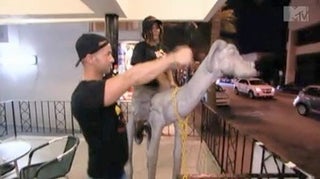 S
Snooki brings home the world's tallest greyhound. We bet she's saying something about her vagina.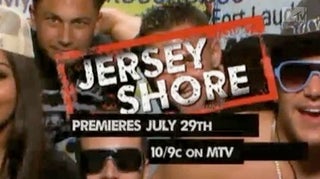 S
Damn, we can't fucking wait!