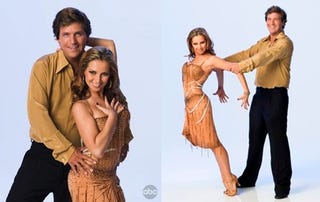 In your balmy Wednesday media column: Tucker Carlson desperately needs ideas, a whole sports department walks out, David Remnick is a modest mouse, Eliot Spitzer is paid more than he's worth, and Keith Kelly's prediction finally comes true.
Tucker Carlson's internet site is breathlessly reporting on the contents of various stupid and pointless emails from Journolist, where the liberal media once went to goof off, on email. Much like the old contents of your own email folders, these things are not really a story. Here are some stories: Haiti, the environment, racism, poverty, the economy. Can you think of other stories? Send them to Tucker Carlson now!


Whoa now: the entire sports staff of the online-only St. Louis Globe-Democrat walked out yesterday, because they haven't been paid since May. Strikes and the internet: It's a bit of the past and the future of newspapering together in one story!


Oh, now fancy New Yorker editor David Remnick says he's not interested in writing his own memoirs. What is David Remnick trying to hide? (Email me and let me know what you're trying to hide, David).


Eliot Spitzer's making "closer to $500,000 than $1 million" to host his little talk show on CNN, which, let's see, says here is not "a lot," of money? Do they know this is Eliot Spitzer, on CNN? Must be a typo.


Keith Kelly has been hinting that Martin Dunn was ready to leave the NY Daily News for the past five years. He was right!