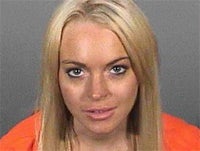 La Lohan's August release date can't come soon enough for the company that keeps her family orange. The tanning salon's planning a rally for tomorrow. Fake bakers unite!

FOR IMMEDIATE RELEASE

GIANT RIBBON TO BE TIED AROUND MANHATTAN BUILDING WITH RALLY BY FRIENDS AND FANS FOR LINDSAY LOHAN'S JAIL RELEASE TOMORROW


New York, N.Y.—TUESDAY, July 26, 2010-James Oliver of Beach Bum Tanning Salon who has kept the Lohan family bronzed for over a decade is holding a "Free Lindsay" rally to support the troubled starlet with Lohan's friends and fans in attendance. The ceremony kicks off, Tuesday July 27, 2010 at 12 P.M. at the 239 7th Avenue salon location, with a press conference and ribbon tying ceremony. On display will be a prominent homemade Sign across the building saying "We love you Lindsay! Come home soon." Beach Bum held a similar rally in 2007 when one of their high profile clients, Paris Hilton, did jail time after being sentenced for a DUI.

Lindsay Lohan is one of Beach Bum's most loyal clients, with her entire family regularly visiting the salons. The salon hopes its campaign will draw awareness to the harsh punishment inflicted on Lohan due to her celebrity status and that she will be released from jail before her 90 day sentence reaches completion. Beach Bum has pointed out that Lohan was ordered to serve twice the time Paris Hilton was sentenced back in 2007 for a similar probation violation.

Lohan began her sentence on July 20, 2010 at a Hollywood facility after a trial that was filled with media attention and paparazzi presence. The actress is set to be released in October; however, she may be let out early due to overcrowding. The owners of Beach Bum miss seeing her at the salon and hope for her speedy return.

Contact:

[redacted]
Phone: [redacted]
Email: [redacted]@gmail.com
---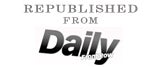 Republished with permission from DailyFrontRow.com.