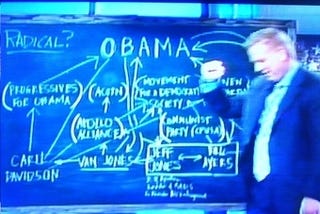 In your head-scratching Tuesday media column: African-Americans simply can't appreciate Bill O'Reilly, more evidence of Tribune Co. hopelessness, GQ censors itself in China, and WSJ. magazine names a new editor.
Huh, whattaya know, the Fox News prime time audience is less than 2% black. Hey black people, turn your teevees to Fox News to hear Bill O'Reilly and Sean Hannity and Newt Gingrich and other wealthy white men call you lazy and racist! What's wrong with you people?
Oh, more news on the absolute corrupt fuckery that is the saga of the destruction of the Tribune Co.: a new report says that "Tribune Co.'s $8.2 billion buyout deal in 2007 left it too shaky to survive." The whole thing was doomed from the start. Sam Zell, business genius!
GQ has pulled its July Chinese edition off the news stands after just one day, reportedly to "remove an unflattering feature on rich Chinese young people" that makes said rich Chinese young people sound...young, and rich. Why? GQ isn't commenting. Well, that's pretty fucked up, regardless. Young rich people being assholes is hardly a state secret.
Deborah Needleman, former editor of the now-dead Domino magazines, is the new editor of the still-living WSJ. magazine.
[Pic via]