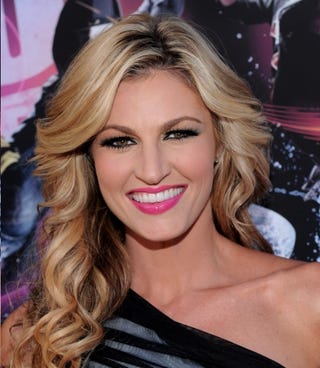 In your crafty Tuesday media column: Erin Andrews has a pet topic, Rupert Murdoch is assuring his success in various endeavors, lots of advice for Newsweek, and a new magazine head at Meredith.
Former ESPN correspondent Erin Andrews, who had that unpleasant sex perv keyhole stalker video incident last year, is now a contributor to Good Morning America. Her first report airs Thursday, and the topic is: women who have been the victim of stalking. What the hell she'll do after that is anyone's guess.


Rupert Murdoch says that News Corp will be fantastically successful at making money on tablet computers like the iPad with various media apps. So, that's settled, then!


Also today in "We Have Our Eye on You, Murdoch," it looks like News Corp is going to put a bid in for not only the Texas Rangers baseball team, but also for the Dallas Stars hockey team. Is Rupert Murdoch assembling a dangerous anticompetitive monopoly of mediocre Texas sports franchises? Only time will tell.


Gee, if only someone had some advice to offer Sidney Harman, the new owner of Newsweek.


Meredith has replaced the head of its magazine division, amidst much head-scratching.
[Pic: Getty]