We've really been on a roll with our now monthly trivia nights, and this one was even bigger and badder ass than the last. There was much craziness along with some true trivia brilliance; come in and take a look.
Guest of a Guest also did some coverage last night, which you can see here
Giant delicious gummi bear prize furnished by Vat 19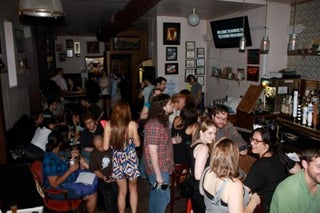 S
Everyone filed in with visions of giant gummy bears and etch-a-sketches dancing in their heads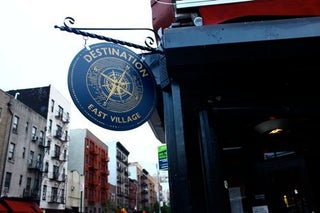 S
Once again Destination Bar (13th and A!) was kind enough to let us use their sweet digs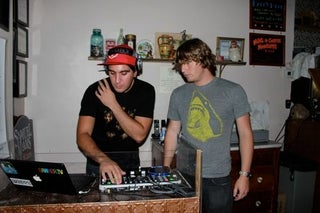 S
The full version of DJ Frankenmack got things going on the 1s and 2s.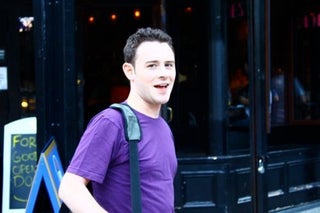 S
Everyone was there, even recently appendix-less Cherette who braved searing stomach pain to show up and dominate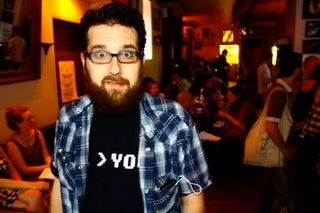 S
BillZilla uses his patented psych-out look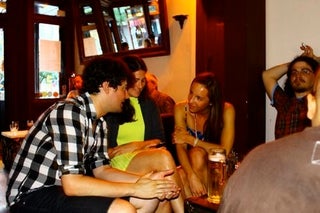 S
Blakeley and friends discuss strategy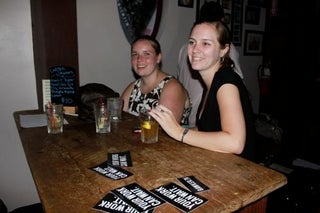 S
These two young ladies are proof that we don't just drink PBR at these things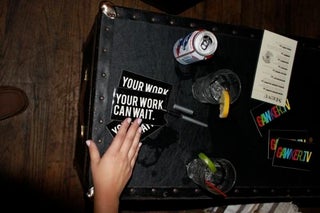 S
Our beautiful stickers were around for all. You can't put those up around NYC (cuz it's illegal but still fun), so other uses had to be found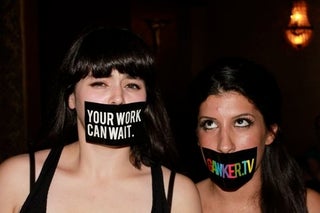 S
Other uses were found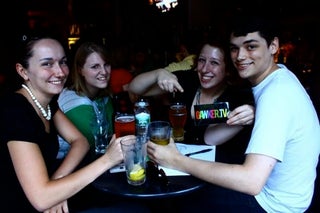 S
Team Shia La Bouef Curtains assembled, knowing nothing of the glory that was to come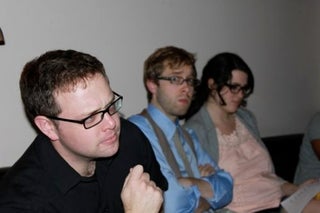 S
Team "Reggae Horns are for Little Fairy Boys", the best named team IMHO, knew nothing of the secondary glory that was to come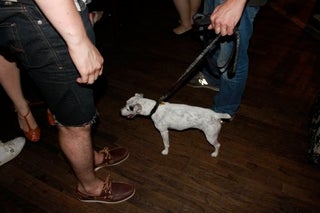 S
You know things are crazy awesome when a dog shows up. A trivia-loving dog no less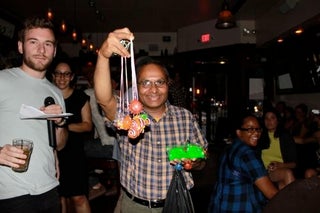 S
You also know things are crazy awesome when a dude shows up selling spinning light-up toys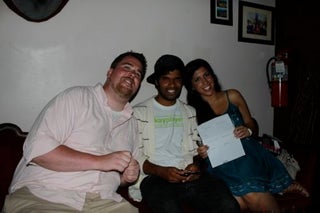 S
Ahhh, my team. We did alright for having only 4 people, and figuring out what Timberlake was singing at the Super Bowl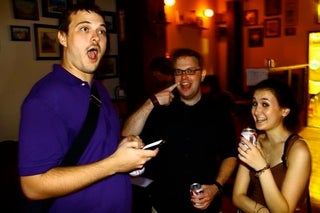 S
Chris Dignes' moustache teleported from his face to mine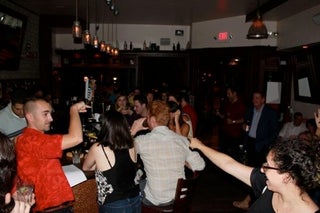 S
Things got pretty heated in the match, and many a blaming finger was pointed for wrong answers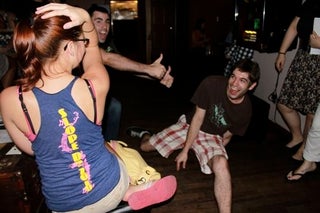 S
This guy promised that he'd do the splits if his teammate was right. As you can see, it was probably pretty fun anyway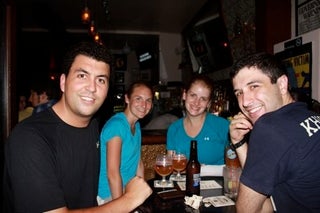 S
Team Hanks ran all the way from a softball game just to make it in time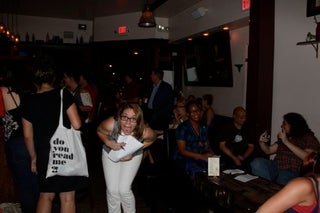 S
Trivia Master Luca knew she'd put together a pretty awesome question lineup. Yes, we read you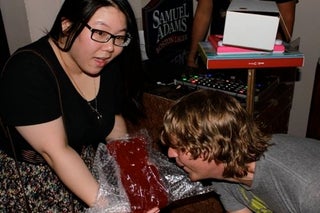 S
Emily Chen unleashed the Kraken that was the giant prize gummibear. Zach Mack was drawn to its power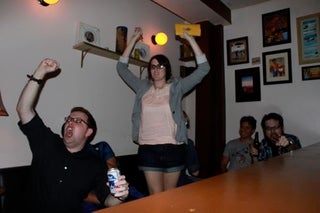 S
Reggae Horns celebrates their second-place tie-breaking win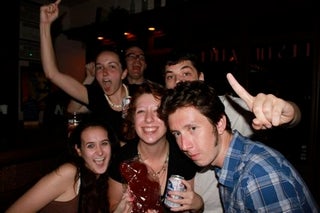 S
As with any legendary battle, there can only be one winner, and it was Shia LaBeouf Curtains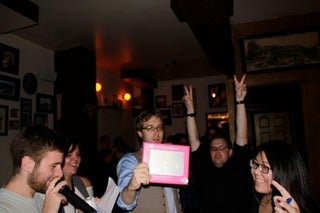 S
Anderson shows off the beautiful pink etch-a-sketch. Kirk always looks like a bomb MC holding that mic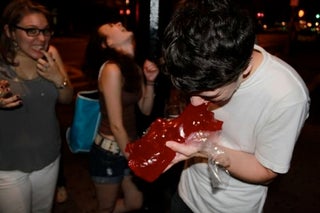 S
There was nothing left to do but for the winners to bask in the sweet taste of gummi. It tasted surprisingly good!