We've really been on a roll with our now monthly trivia nights, and this one was even bigger and badder ass than the last. There was much craziness along with some true trivia brilliance; come in and take a look.
Guest of a Guest also did some coverage last night, which you can see here
Giant delicious gummi bear prize furnished by Vat 19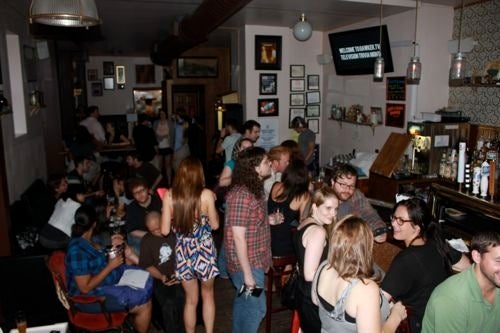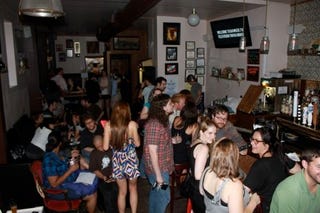 Everyone filed in with visions of giant gummy bears and etch-a-sketches dancing in their heads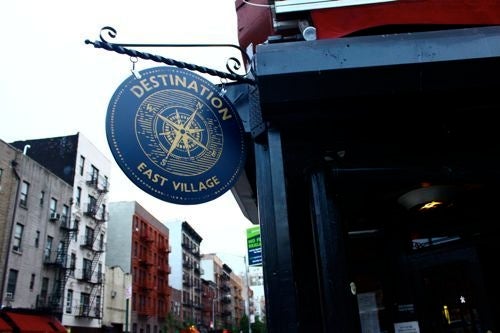 Once again Destination Bar (13th and A!) was kind enough to let us use their sweet digs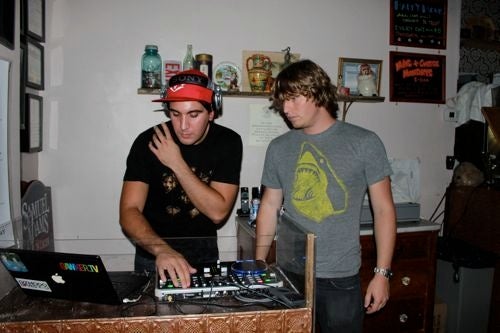 The full version of DJ Frankenmack got things going on the 1s and 2s.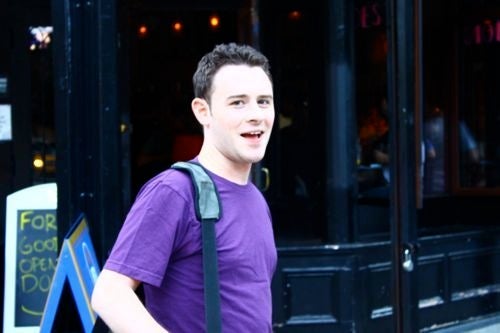 Everyone was there, even recently appendix-less Cherette who braved searing stomach pain to show up and dominate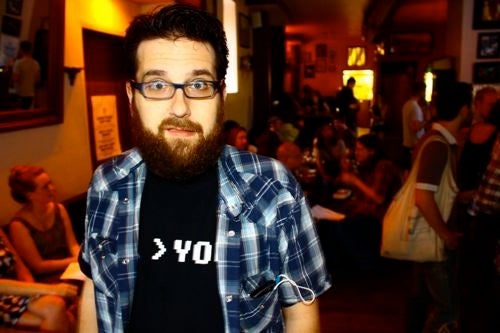 BillZilla uses his patented psych-out look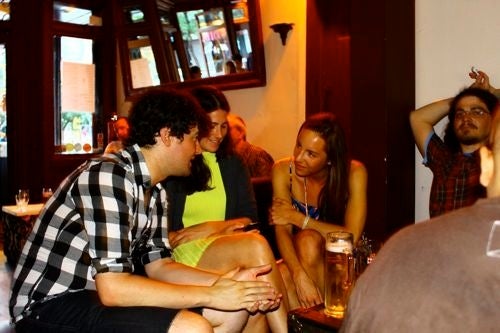 Blakeley and friends discuss strategy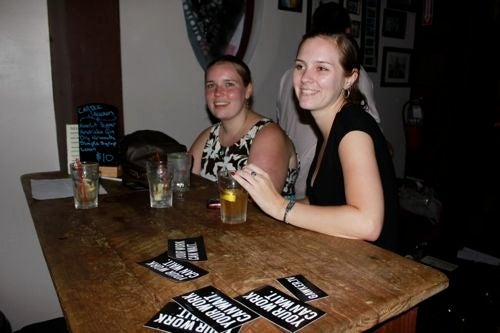 These two young ladies are proof that we don't just drink PBR at these things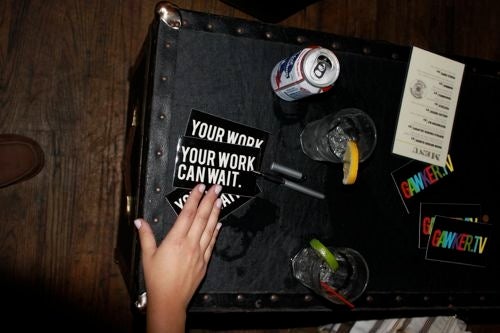 Our beautiful stickers were around for all. You can't put those up around NYC (cuz it's illegal but still fun), so other uses had to be found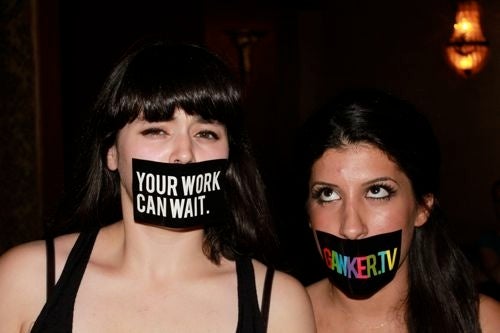 Other uses were found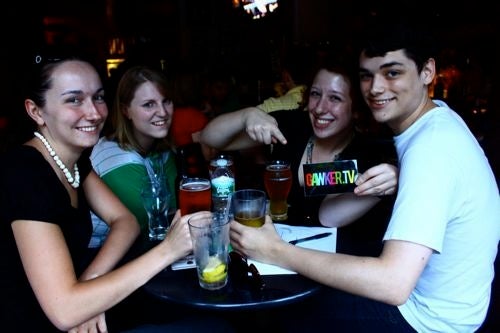 Team Shia La Bouef Curtains assembled, knowing nothing of the glory that was to come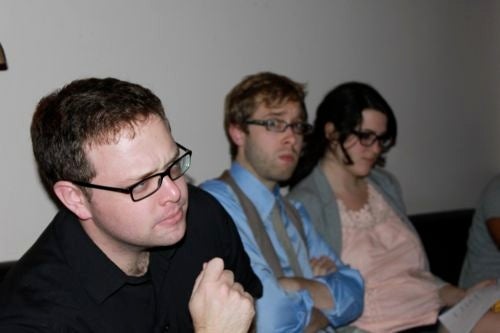 Team "Reggae Horns are for Little Fairy Boys", the best named team IMHO, knew nothing of the secondary glory that was to come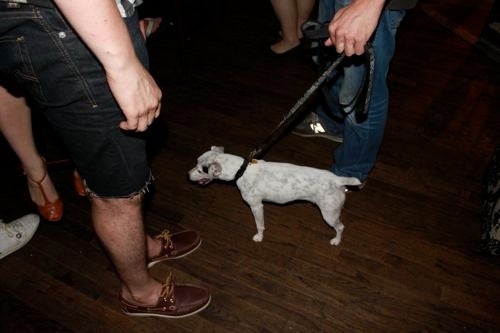 You know things are crazy awesome when a dog shows up. A trivia-loving dog no less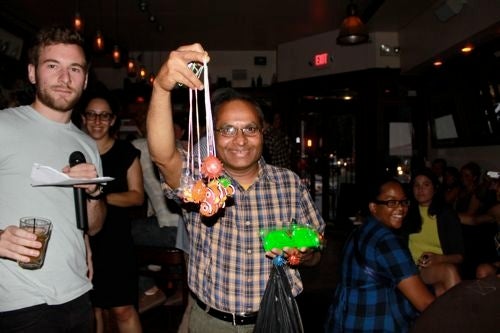 You also know things are crazy awesome when a dude shows up selling spinning light-up toys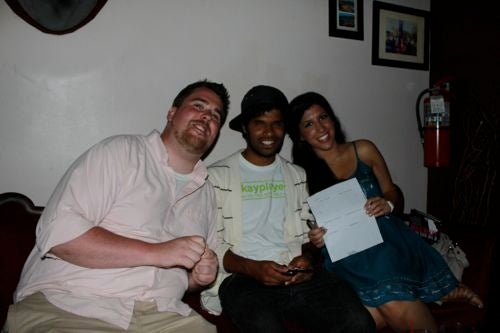 Ahhh, my team. We did alright for having only 4 people, and figuring out what Timberlake was singing at the Super Bowl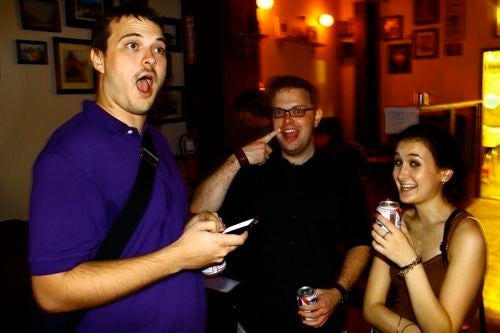 Chris Dignes' moustache teleported from his face to mine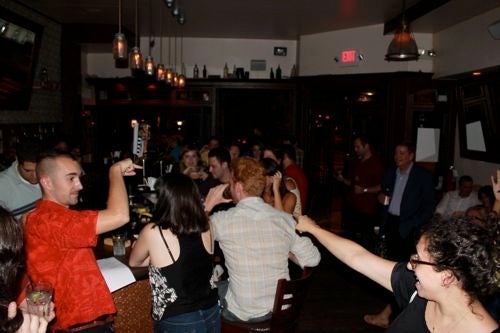 Things got pretty heated in the match, and many a blaming finger was pointed for wrong answers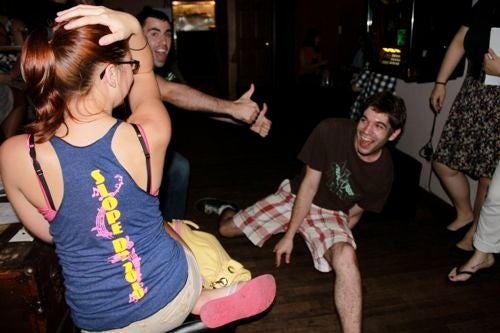 This guy promised that he'd do the splits if his teammate was right. As you can see, it was probably pretty fun anyway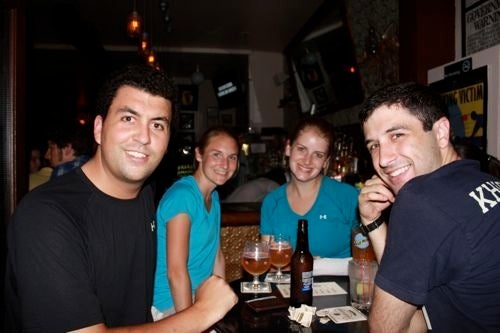 Team Hanks ran all the way from a softball game just to make it in time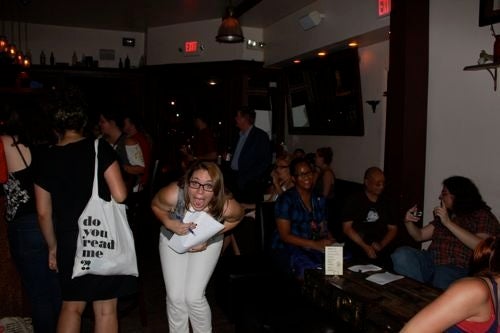 Trivia Master Luca knew she'd put together a pretty awesome question lineup. Yes, we read you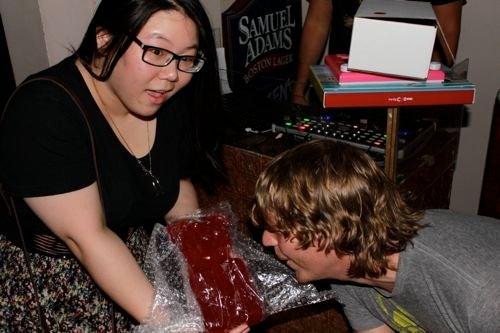 Emily Chen unleashed the Kraken that was the giant prize gummibear. Zach Mack was drawn to its power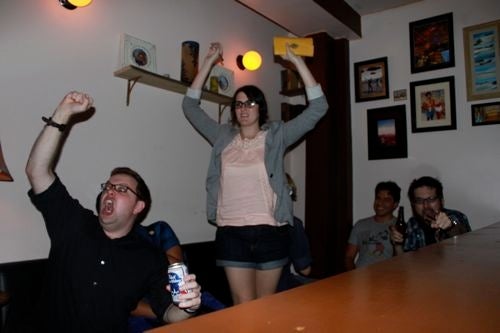 Reggae Horns celebrates their second-place tie-breaking win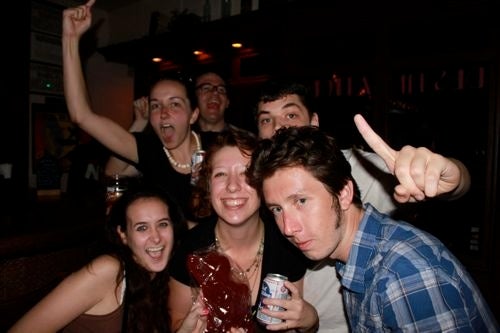 As with any legendary battle, there can only be one winner, and it was Shia LaBeouf Curtains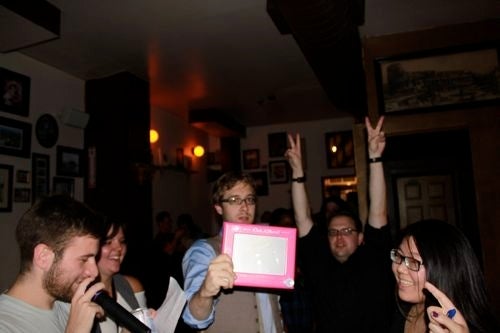 Anderson shows off the beautiful pink etch-a-sketch. Kirk always looks like a bomb MC holding that mic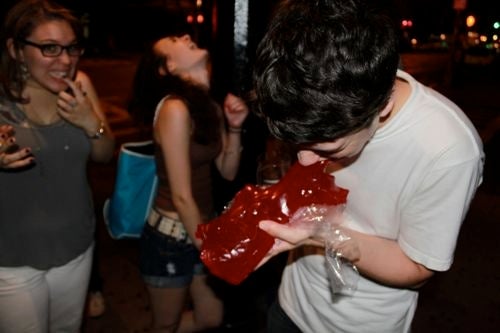 There was nothing left to do but for the winners to bask in the sweet taste of gummi. It tasted surprisingly good!