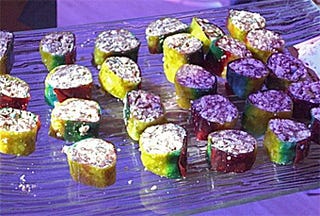 Today Pop-Tarts World descended on Times Square, serving unholy Pop-Tarts based snacks including the now-infamous Pop-Tarts sushi. The media went totally nuts, and by the end of the day, nearly every food website had taste-tests, commentary and slide-shows.
Here are some of the better ones we saw.
---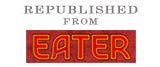 Republished with permission from Eater.com. Authored by Paula Forbes. Photo via Greg Morabito/Eater.com.