Google Street View is a wonderful tool/time-waster, but its pictures aren't always current. This becomes apparent on its movie theater marquees, like the 20 inside this post. Wanna see a Sci-Fi or comedy flick from years ago? You're in luck!
Village East Cinema — New York, NY
Village East featured Terminator: Salvation, Drag Me To Hell, and the always enjoyable Friday night classic, The Room.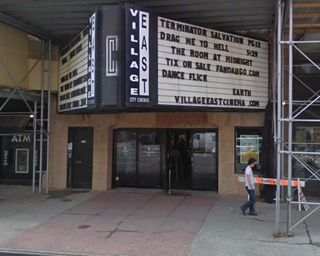 S
Red Vic Movie House — San Francisco, CA
The Red Vic may focus on old favorites, but that won them acclaim from the San Francisco Bay Guardian in 2008.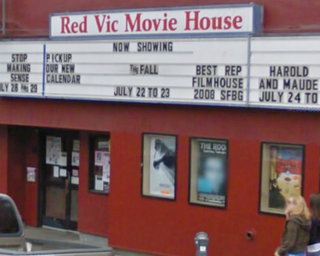 S
Music Box Theatre — Chicago, IL
In 2008, the wonderful Music Box Theatre ran In The Shadow Of The Moon.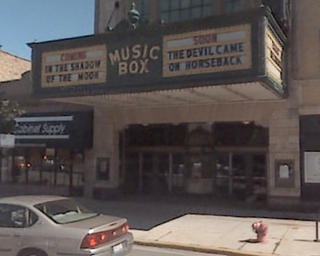 S
New Beverly Cinema — Los Angeles, CA
When this Street View shot was taken, Let The Right One In was just a lovely vampire film with the twinkle of an American remake in its eye.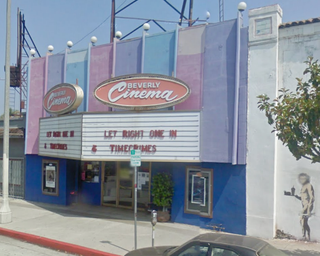 S
Alamo Drafthouse— Austin, TX
JJ Abrams and his affinity for lens flares may influenced this Street View shot. The Drafthouse ran Michael Clayton, The Darjeeling Limited, The Heartbreak Kid, and Eastern Promises.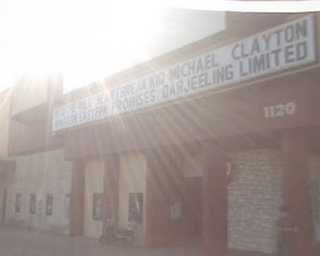 S
Kerasotes Block E Stadium 15 — Minneapolis, MN
These tress are problematic for Street View and people trying to see The Simpsons, No Reservations, I Know Who Killed Me, or Knocked Upin the Twin Cities.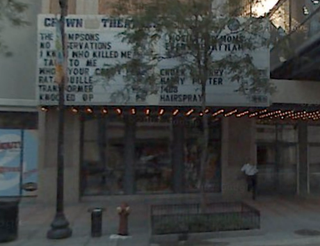 S
Charles Theater-Movie Line — Baltimore, MD
The Charles Theater mixed the Sci-Fi of District 9with the cutesy Paper Heart and hilarious <em In The Loop.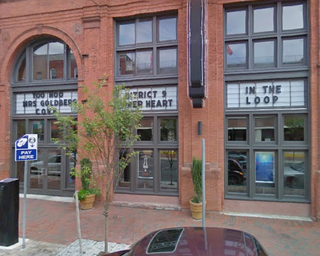 S
AMC Loews Theater - Uptown 1 — Washington, DC
People in our nation's capital love Harry Potter.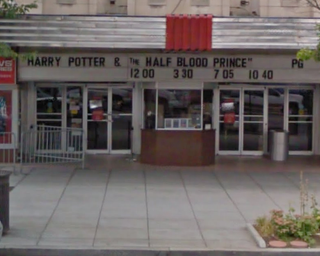 S
Hollywood Theatre — Portland, OR
If you caught Che or Gran Torino at The Faux Film Festival in Porland, you might have seen them here.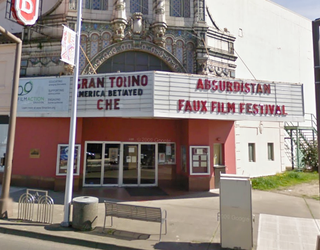 S
AMC Theatres Cinerama 1 — Seattle, WA
Is that the most recent Indiana Jones movie?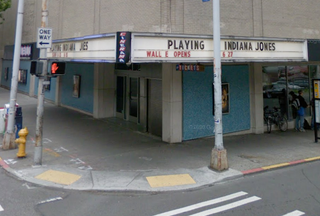 S
Regal Lynbrook 6 — Lynbrook, NY
The Comebacks, P2, Saw 4, Bee Movie, The Gameplan and Martian Child light the marquee of this Long Island theater.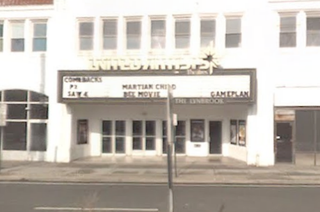 S
The Forum Theatre- Philadelphia, PA
We feel badly for the guy who caught walking out of this Philadelphia theater.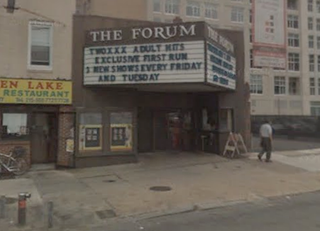 S
Landmark Esquire — Denvver, CO
This classy Denver movie house ran Brick Lane and the Hunter S. Thompson documentary Gonzo.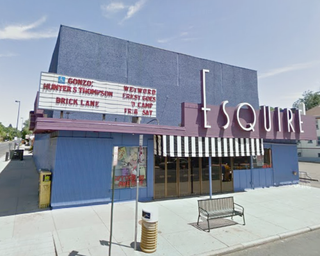 S
AMC Loews Theatres Harvard Square 5 — Cambridge, MA
There's something for everybody in Cambridge with The Simpsons, No Reservations, Once, and Golden Door playing.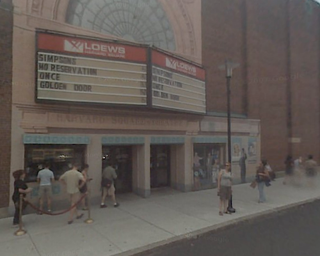 S
State Cinemas — Logansport, IN


More like cloudy with a chance of LAUGHS at this small Indiana theater.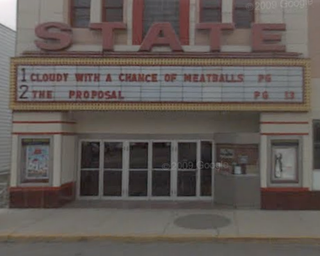 S
Loews Jersey Theatre — Jersey City, NJ
This movie palace paid tribute to the past when the Google Street View team rolled by.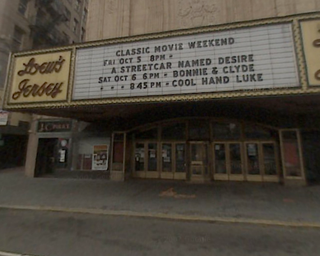 S
20th Century Theatre — Juneau, AK
Alaska loves Brüno.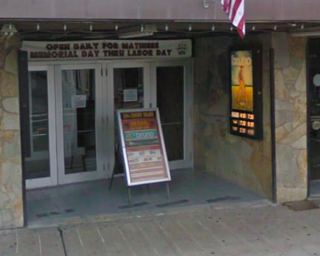 S
Regal Green Hills 16 — Nashville, TN
The Golden Compass, August Rush, No Country For Old Men, Enchanted, Hitman, and Awake were all choices at this Nashville theater.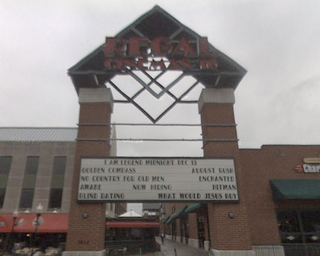 S
Detroit Theatre — Cleveland, OH
This Cleveland movie house ran out of letters when putting Julie & Julia and Inglourious Basterds on the marquee.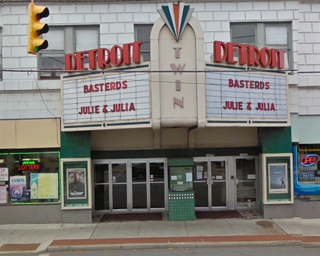 S
Malverne Cinema 4 — Malverne, NY
I actually caught Away We Go here when the Street View team moseyed through town.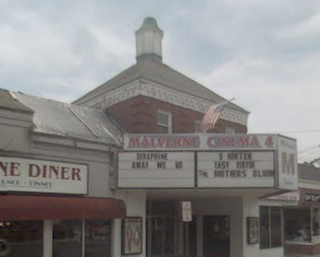 S
Post inspired by David. Tell us what's playing at your favorite Street Viewed theaters in the comments!