Teams came from all over the city to compete in Gawker Media's second annual beer pong tournament this past Saturday. The day was beautiful, the music was blaring, and there was beer a-plenty. Inside, a look at what went down.
The event was sponsored by Vespa, all photos by Michael Toolan.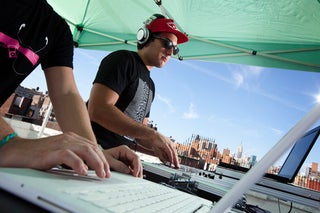 S
One half of DJ Frankenmack spinning jams.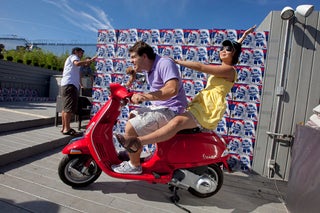 S
Nick McGlynn and Kari Farrell take advantage of a perfect photo opportunity.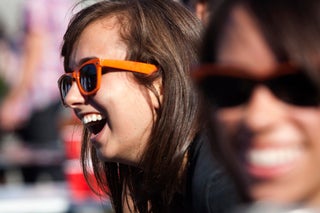 S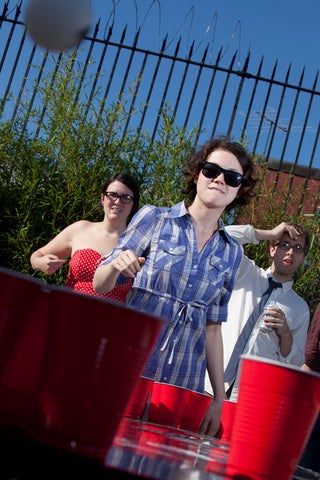 S
Sadly this team, consisting of Cassie Seale and myself, was ousted in the first round.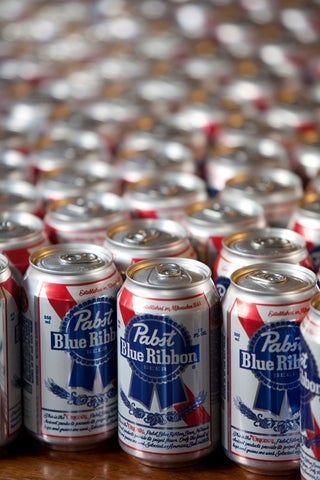 S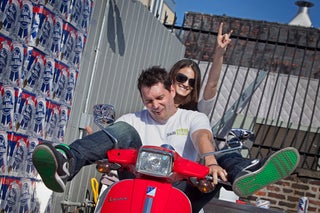 S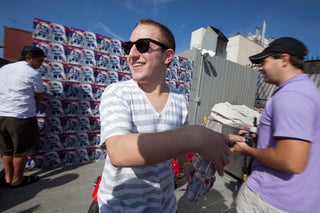 S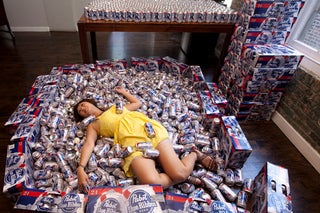 S
Kari Farrell is lost in a sea of PBR.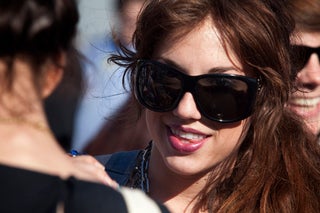 S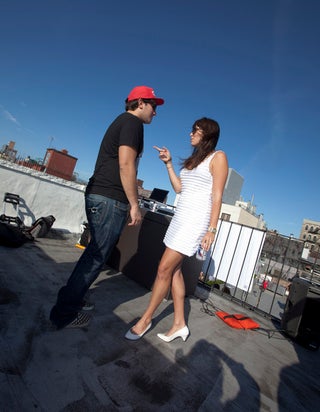 S
Hey, don't hassle the DJ.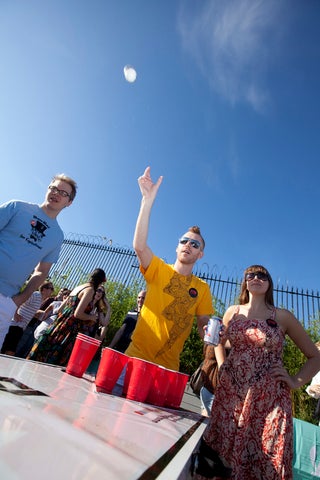 S
Team Urlesque!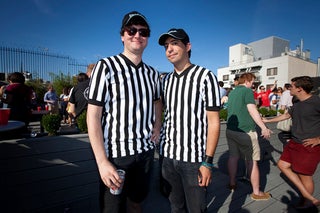 S
Official referees, Richard Blakeley and James Del.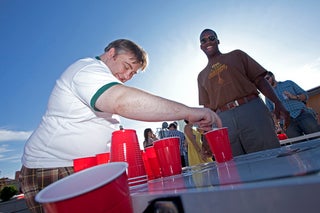 S
Team Nat Geo!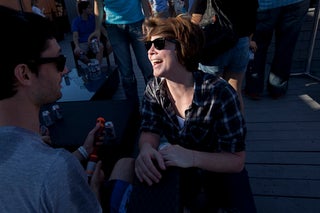 S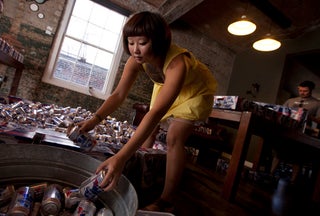 S
S
Sifting through a sea of warm PBR. Help them?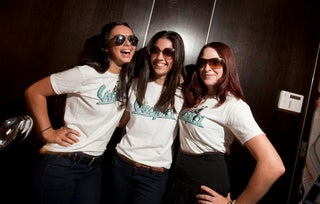 S
Vespa Girls.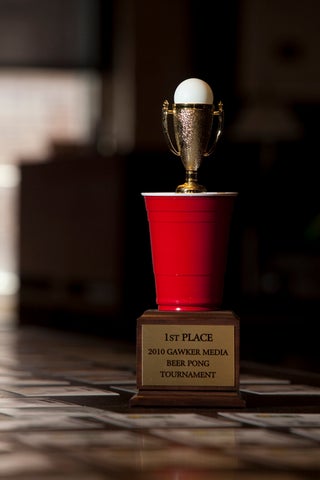 S
The coveted trophy, which ended up in the hands of College Humor this year.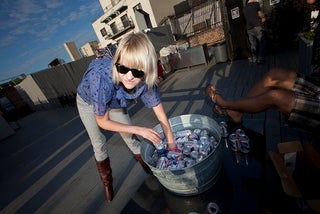 S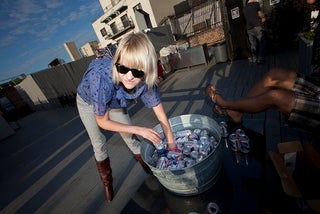 S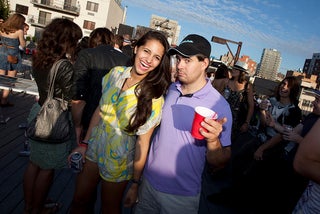 S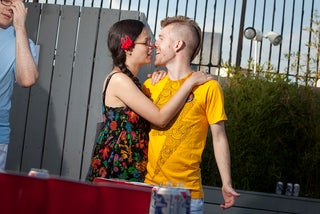 S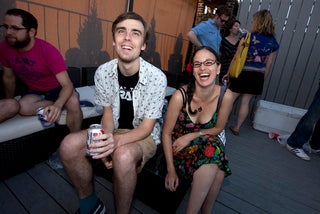 S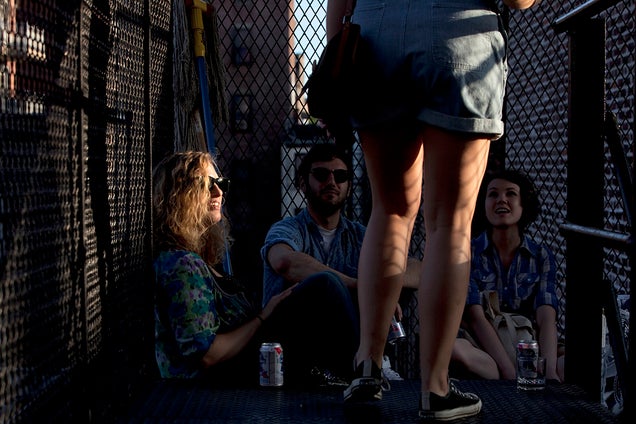 S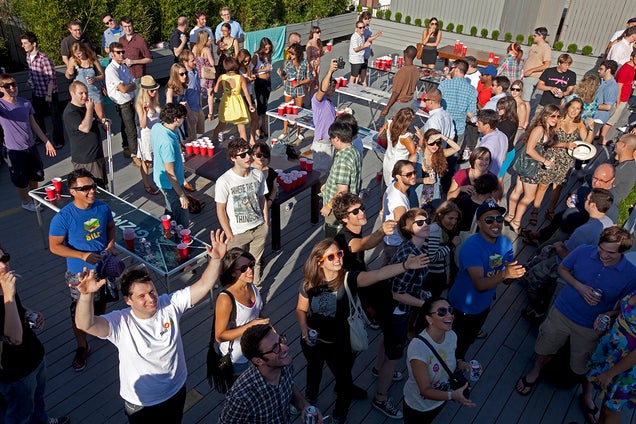 S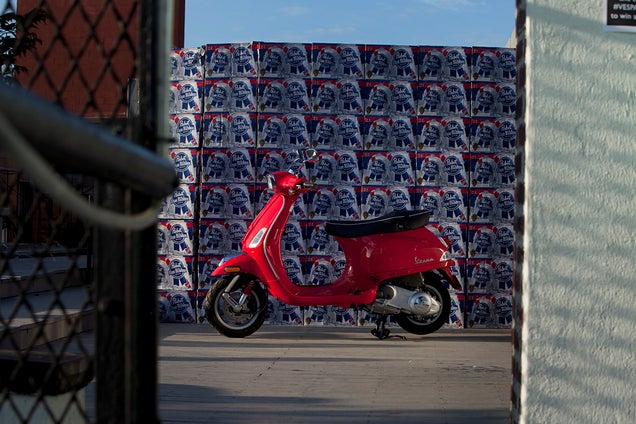 S