Last night's Trivia Night at Destination Bar was another smashing success. Everyone wore their thinking caps and their matching drinking shoes to the bar ready for a street fight. Check out the fun that ensued.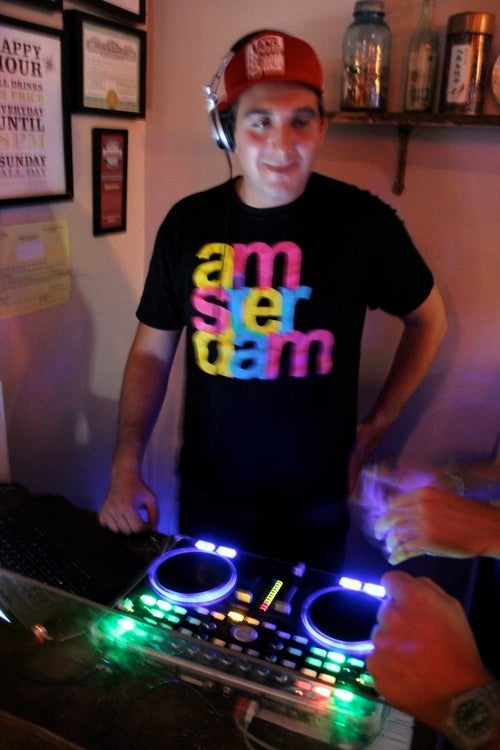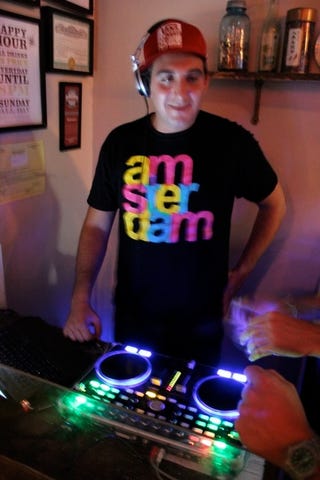 DJ Frankenmack absolutely killed it once again on the ones and twos. Here you can see Frank, half of the two-headed monster, manning the reggae-horns.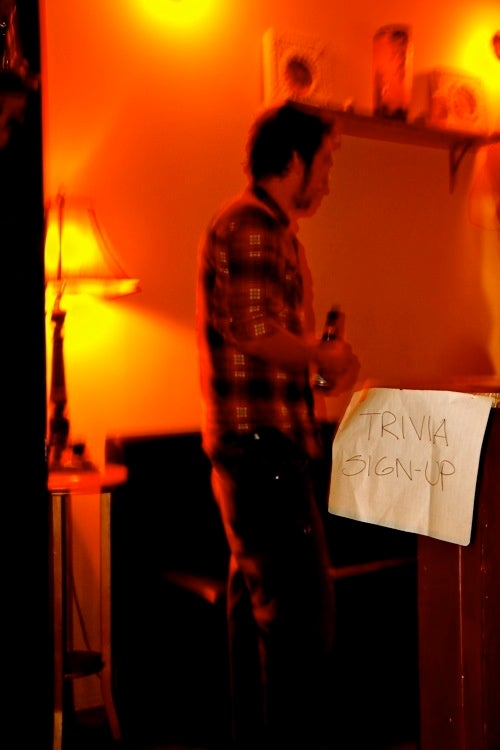 People signed up at their own peril, keeping in mind one category was Canadian TV themed. Yikes.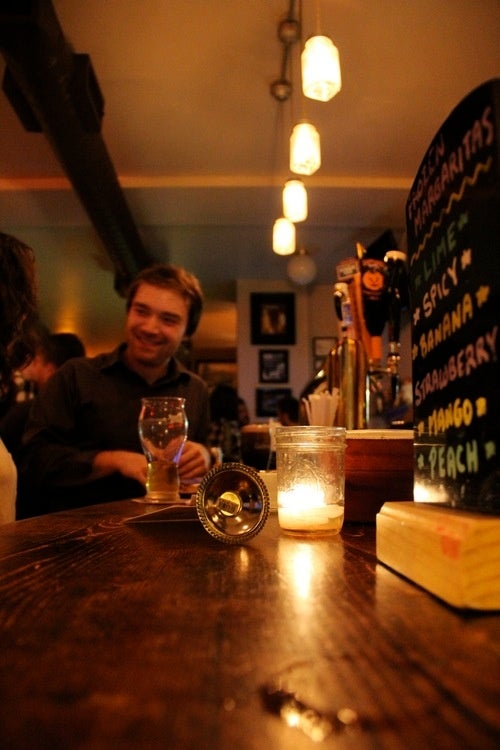 As the anticipation crept in, so did the alcohol.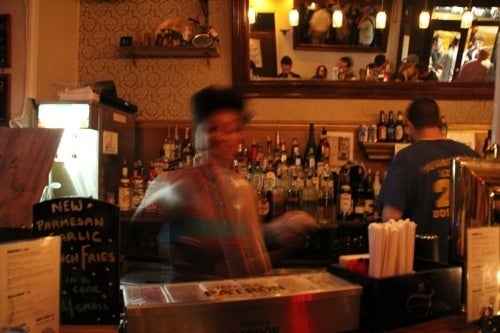 Our lovely bartender served up PBRs and John Dalys at the speed of light.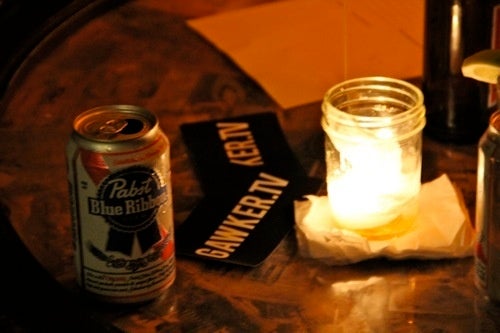 Ah yes. Mood lighting, trivia and PBR. At Destination they call that the Trifecta.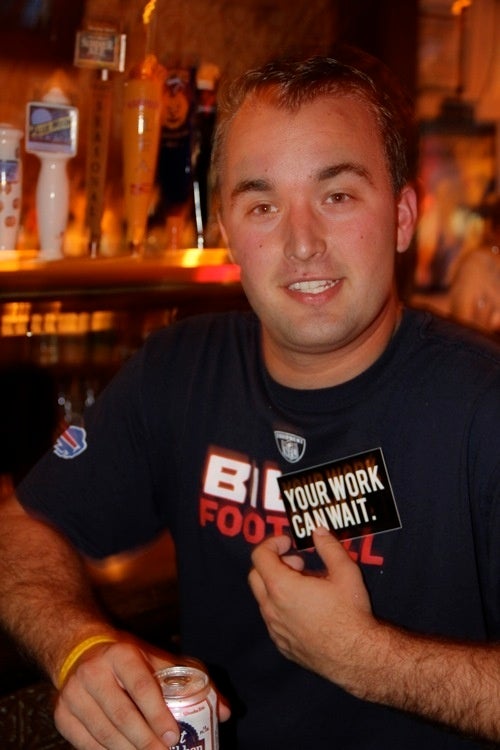 Brett knew all along. "Red Jaguars, Blue Barracudas, Green Monkeys, Orange Iguanas, Purple Parrots and Silver Snakes, bro. Boom!"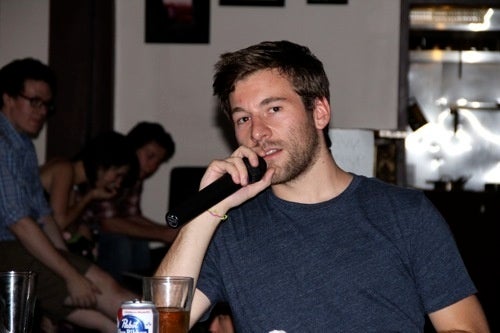 MC Kirk took the mic at 8 and we were off. Can we get some Reggae Horns!?!?!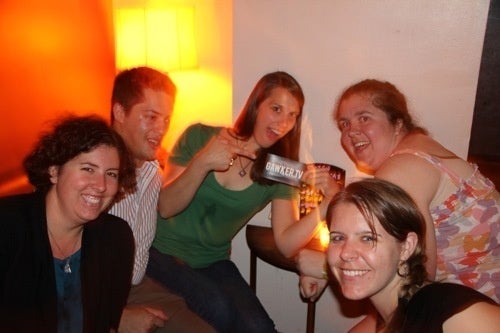 Team Miley Psoriasis, winners of the Best Team Name competition, were raring to go.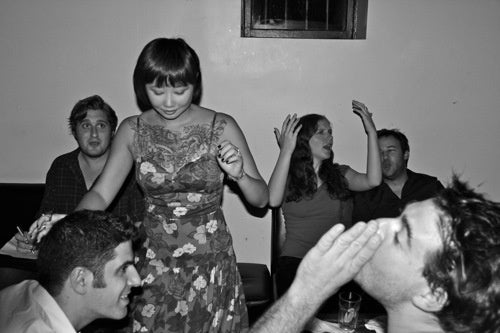 The Hipster Gifters were all swagger...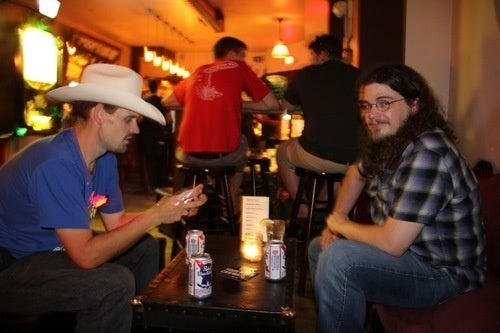 The Henrietta Pussycat Dolls were all business.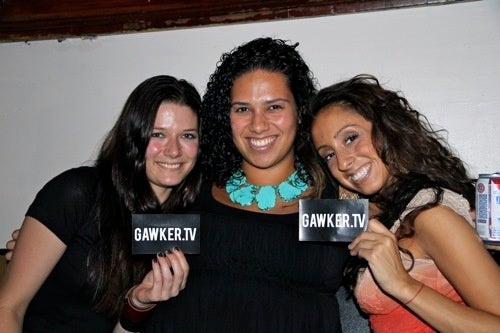 Stefanie, Celeste and Bianca—aka Lucille's Balls—would have to settle for the Miss Congeniality award. Maybe next month girls.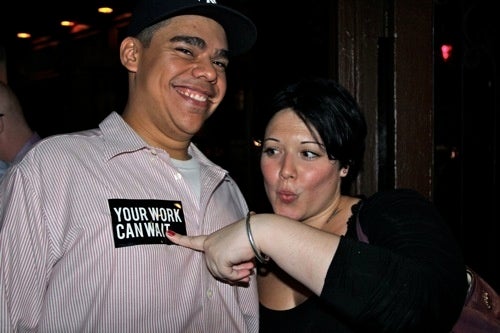 "Work Can Wait." These guys get it.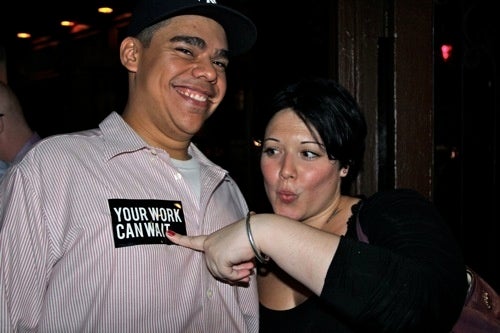 Deep in thought. We all wondered what the 6 team names from Legends of the Hidden Temple were...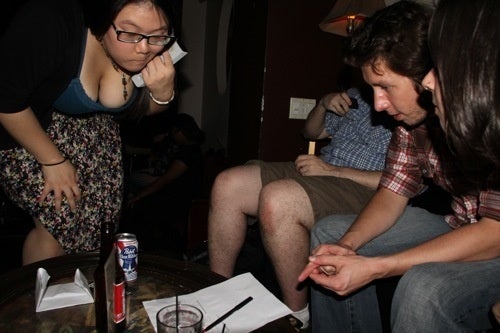 Hmmmm...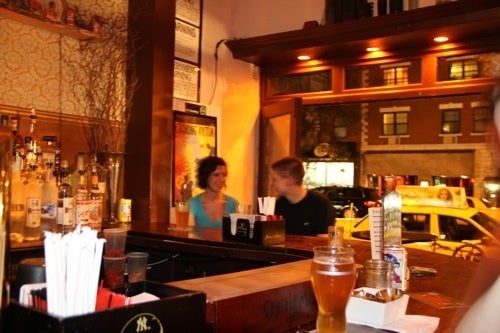 These guys couldn't have cared less. Just taking in the night.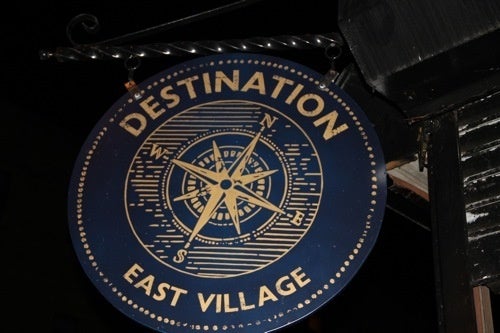 Just a shout out here to Destination Bar again. 13th and Ave. A. Great place to grab a drink. Thanks again, guys.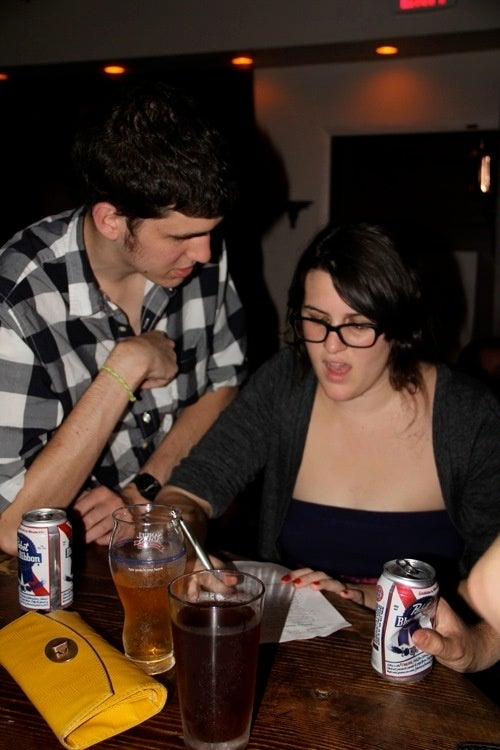 Back to the game. Whitney and her ridiculously tall brother discuss the merits of their team name "The Cornballers," then promptly pat each other on the back.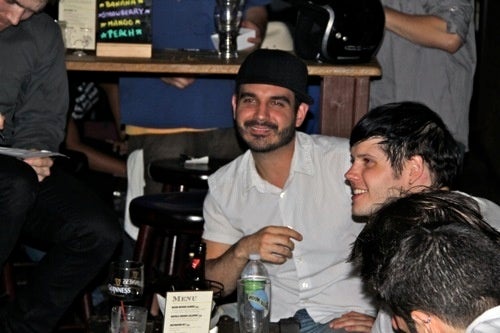 Nick, of Team Hipster Gifters, just chillin' in the cut.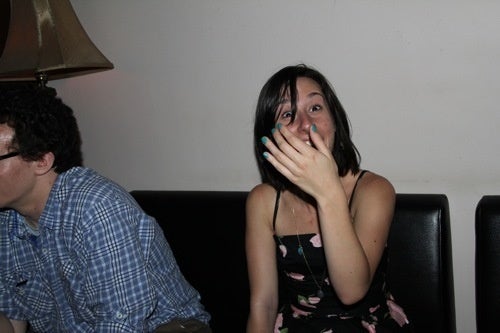 "Don't look at my face."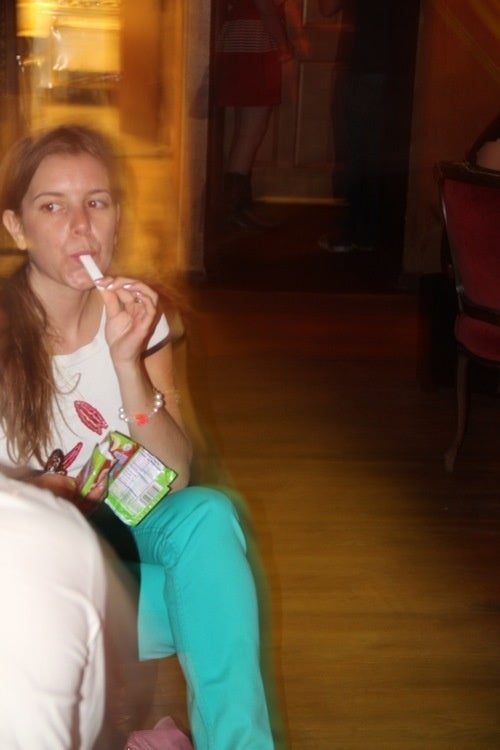 At a certain point in the night, things got a little too intense. Mary needed a Dipstick break.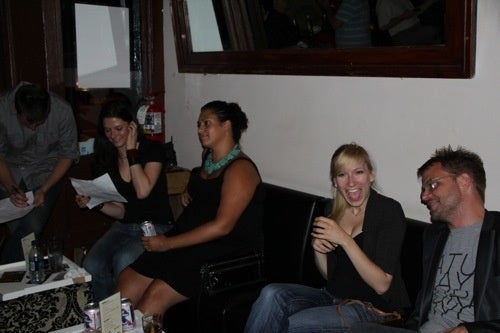 The sheer joy of a correct answer summed up in one word: "Yay!"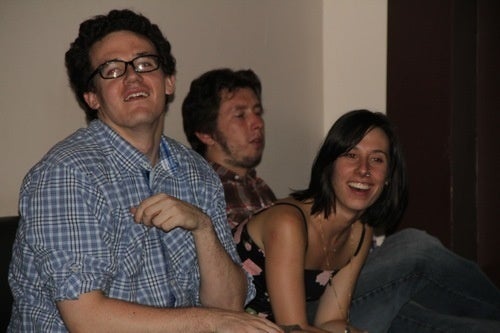 "Do any of you know how to juggle? And are you free on September 25th?" Real questions. Real team name. Best name, if I had a vote.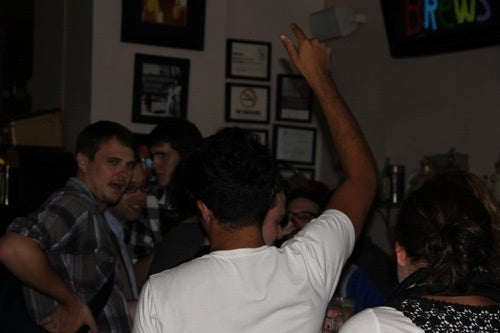 "Hey, that guy is stealing my dance move," said Henry with his "No he di'in't" face.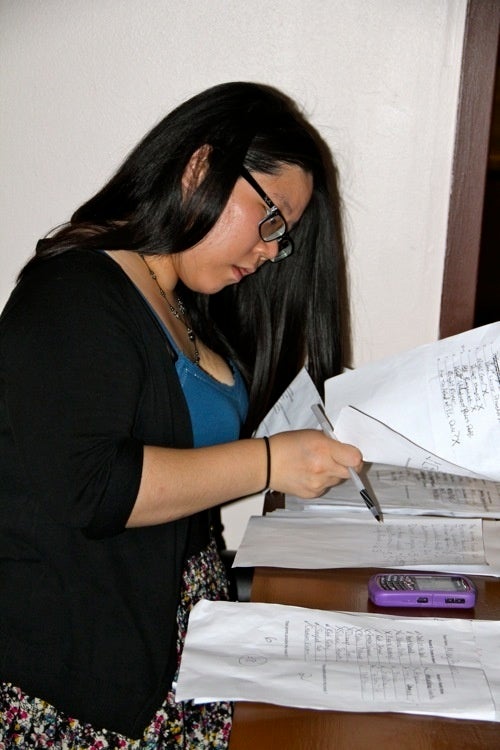 Emily, former intern all-around awesome lady, tallied the scores. DUN DUN DUUUUUUN!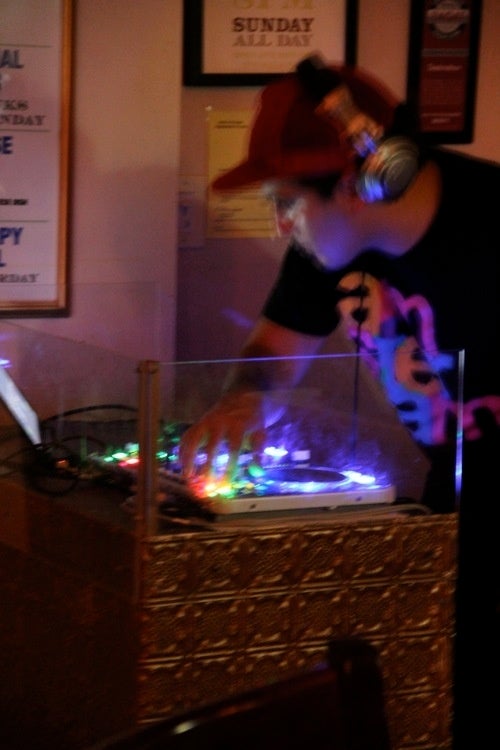 DJ Frankenmack.... Cue the reggae horns!!!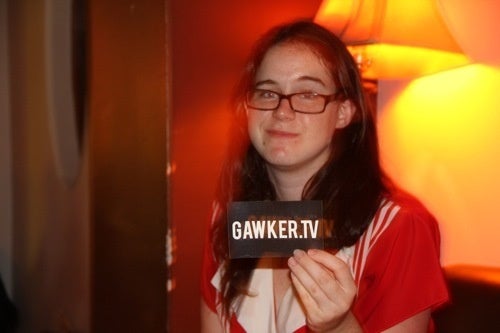 This is one of our new interns, Kate. Say "Hi," everybody.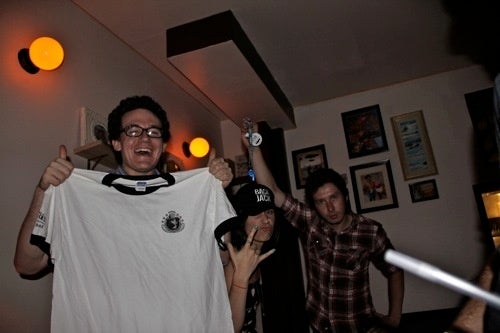 "Can Anyone Juggle?" takes third.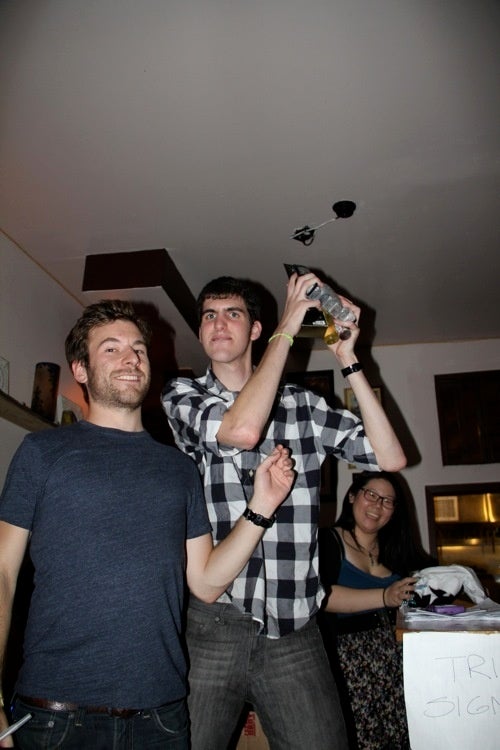 The Cornballers take second. Sorry folks, better luck next time.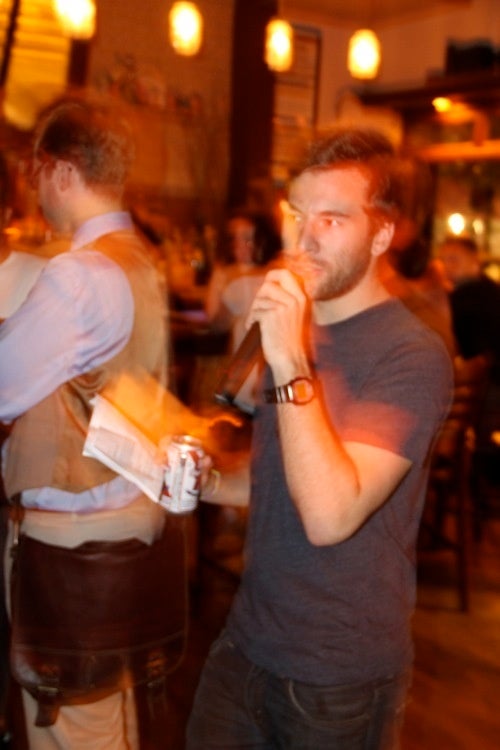 MC Kirk... who's the winner?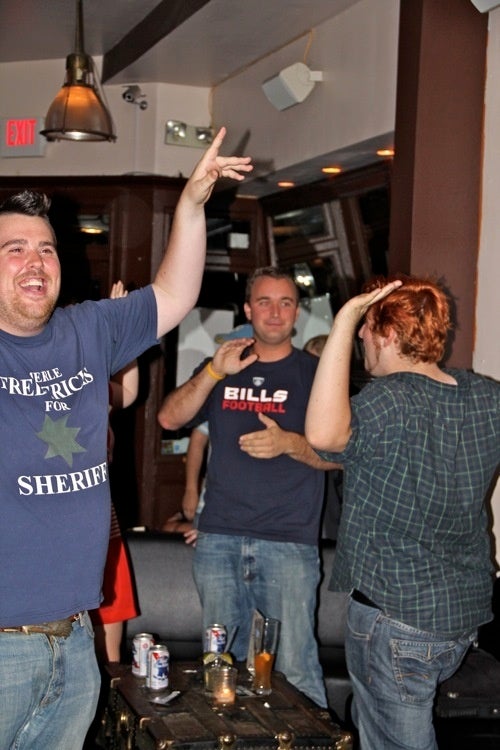 First place goes to "Candy Rain." Congrats, guys.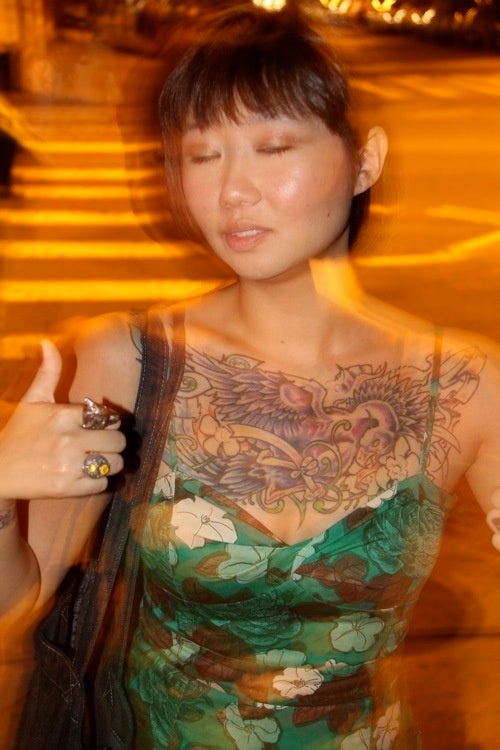 Thanks for coming out again everyone. Time to call it a night folks, right Kari?