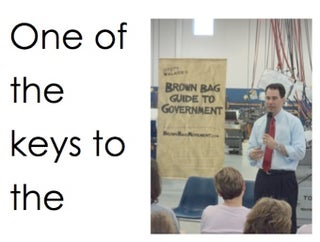 S
Seems we've got a comedian running for Wisconsin governor. Wanna know how funny Republican nominee Scott Walker is? His opponent, Tom Barrett, released a 67-page jobs plan, so Walker goes and releases a 68-page plan, in size 10-million font! Burn?
Let's check out some of the stupid pages in this stupid booklet.
Obviously abolish all taxes.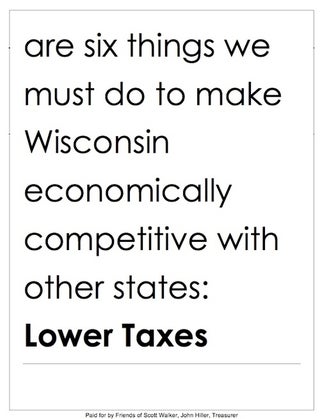 S
The pages really zoom by when you throw in artwork! And also when the font is size 10-million.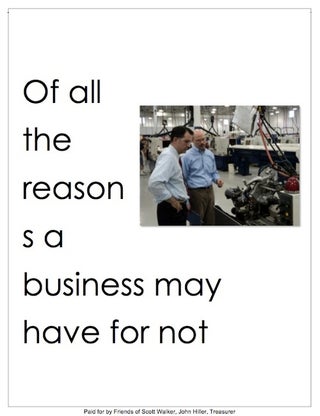 S
Scott Walker also wants to nuke Wisconsin.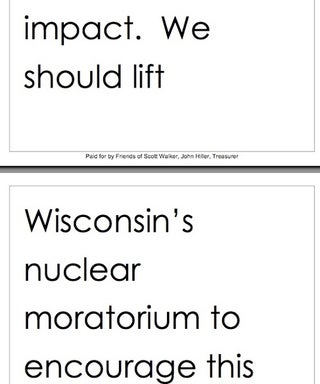 S
This is what we learned from Scott Walker's hilarious 68-page practical joke jobs plan. What an entertainer.
This Scott Walker's better, though: