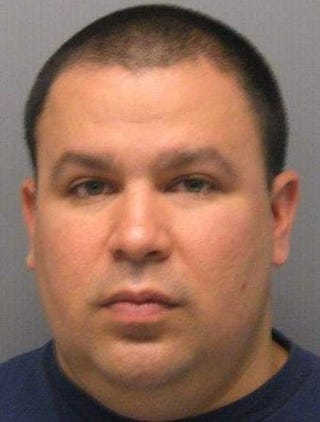 Philip Calderon, the 37-year-old arrested for falsifying his age and impersonating a student at Binghamton University, pleaded guilty to raping a man under the age of 21 in 2008. Then he moved to Binghamton and joined the gay student group.
Calderon pleaded guilty to third-degree sexual abuse in January 2008 after being charged with first-degree rape. He claims that the sex was consensual, but he agreed to take a plea based on the advice of his lawyer. He spent a month in jail before he was released on time served and just a few months later he turned up at Binghamton where he insinuated himself into several campus groups, including taking an active role in the gay student group.
The crime took place in 2006 in Albany while Calderon was (legitimately) enrolled as a student at the University at Albany. Calderon was 33 at the time and engaged in oral and anal sex with the younger man who was too intoxicated to give consent, according to prosecutors. And yet even with an arrest record, it still took officials at Binghamton two years before they figured out Calderon's ruse.