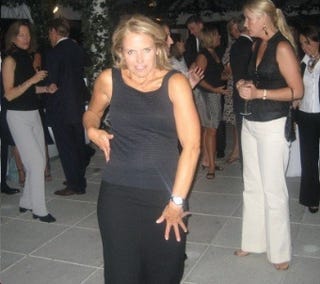 In your finally Friday media colum: the Katie Couric rumor mill churns, the NYO's departures demographically analyzed, The Printed Blog returns, Newsweek prepares to move, and our price list revealed.
Today's speculation on where Katie Couric will be headed when she inevitably leaves CBS after her contract is up in May: CNN, maybe! They need help over there! We're betting on NBC, but it's still early. I mean, can you imagine actual humans saying to themselves, "I was going to watch Fox News (or MSNBC), but because of my strong affinity for Katie Couric, I will instead tune into CNN." It just doesn't make sense.


75% of the staffers who have left the New York Observer in the past year have been either gay men or women. Do with this information what you will.


The Printed Blog, the exactly-what-it-sounds-like thing that make a brief, bright appearance on the media scene last year, is back, and you can download its latest issue here. And print it out.


Newsweek will be packing up and moving its remaining staffers to 7 Hanover Square in the Financial District before Thanksgiving. Which is a real shame, what with the majesty of that big old building they have in Midtown with "NEWSWEEK" written on it, now. They should take the sign with them, definitely.


Here is roughly how much we will pay for your sex tapes.