Last night's episode of Running Wilde featured its two main characters acting like completely self-absorbed and oblivious cock-teases. Who were the recipients of these theoretical blue balls? A junior high school student and Andy Richter. Warning: shirtless Will Arnett ahead!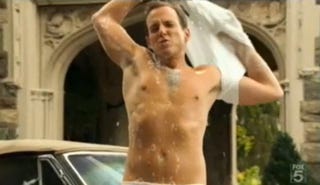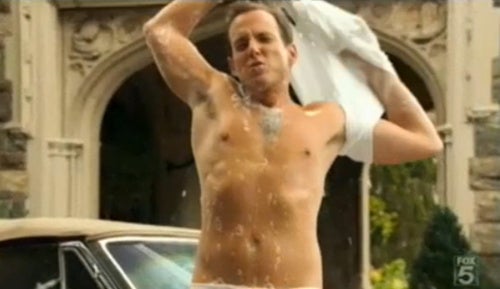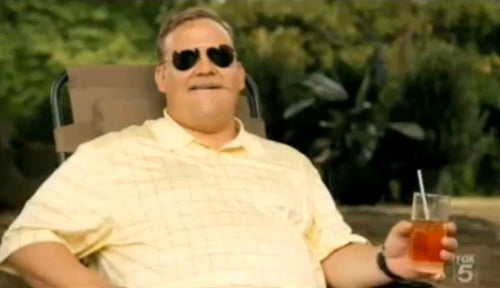 Because Steve is oblivious to the entire world (and void of a father's love) he accepts a tennis date with Andy. When he comes across the '66 Corvette similar to the one that his father would never let him touch, he give an accidental show:
(We lied. Will Arnett got a lot more shirtless in that clip. If it's for the sake of comedy, that makes it
okay, right?) Later on in the episode, Emmy and Steve's schemes blow up in their faces at the dance.

In case you were wondering, that wasn't Alan Alda's voice dubbed into the scene—Peter Serafinowitz nailed the intonation himself:

At the end of the night, Emmy and Steve find themselves alone outside the dance. Extreme's "More Than Words" comes on the speakers and Steve admits he paid the DJ to play their old song. When they try to get back into the school, though, we're treated to a classic Will Arnett (or really Gob Bluth) line: