Chile's miners have been called heroes. But with designer sunglasses, sexy love triangles, and vows to booze it up as soon as they go free, they may be the world's biggest badasses. Six badass moments from the rescue so far.

Mario Sepulveda: 'I'm Going to Drink A Lot'
Rescued miner #2, Mario Sepulveda ("Super Mario") gave Chile's president a bear hug and brought back rocks as souvenirs. Then he said, "I was with God and I was with the Devil, but God won. I'm very emotional. I'm going to have a drink. I'm going to drink a lot with my son Francisco, with my wife, and with my beautiful daughter who I love a lot." He then asked the world not to think of him as a celebrity, but to "continue treating me like Mario Sepulveda, worker, miner."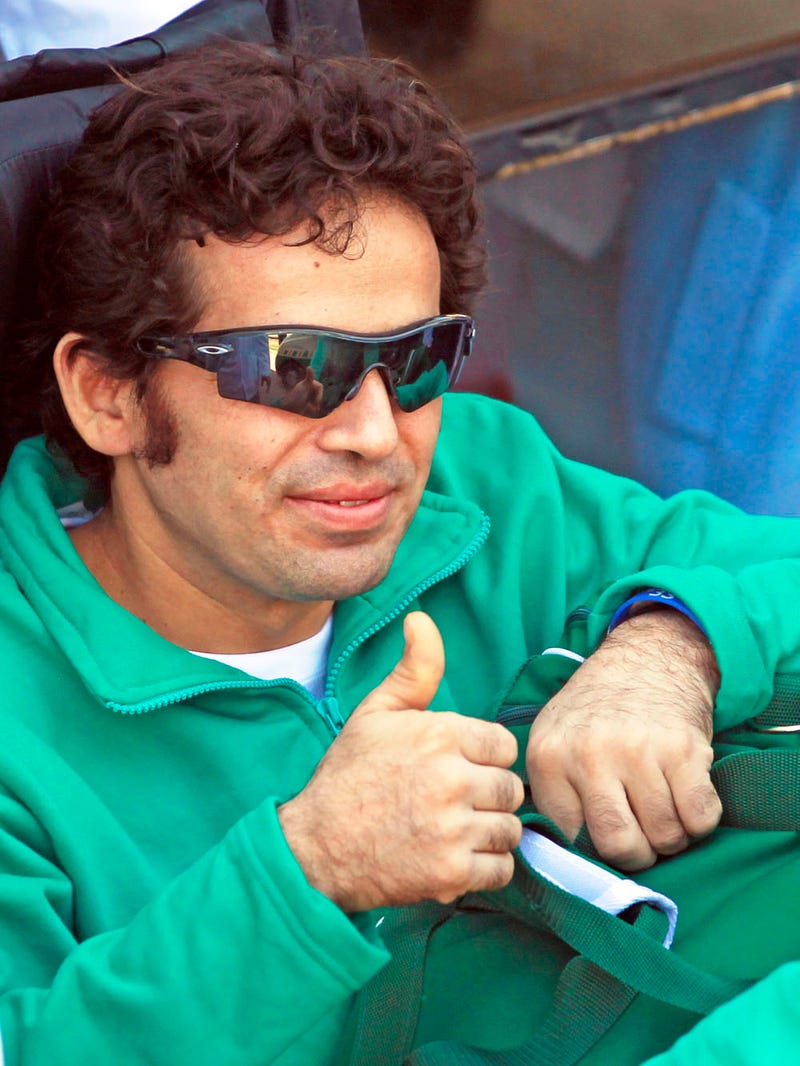 $450 Designer Sunglasses
As each miner emerges, blinking, back into the light of day, he must rock $450 Oakley sunglasses: After 68-69 days underground, the sunglasses are necessary to shield their eyes from UV rays. Oakley donated them—and is getting the equivalent of $41 million in advertising time, according to CNBC.


Yonni Barrios: A Mistress' Warm Embrace
The 21st rescued miner was Yonni Barrios, the group's de facto doctor. While awaiting rescue, his wife Marta Salinas overheard Susana Valenzuela "crying out her husband's name at a prayer vigil," prompting the revelation that Yonni had a mistress—and that he wanted her there when he came back above ground. Marta boycotted the rescue, and Yonni fell into Susana's warm embrace instead. This is really more jackass than badass, but we're glad someone stepped up to turn this into the soap opera the world so desperately craved. [Video via Gawker.TV]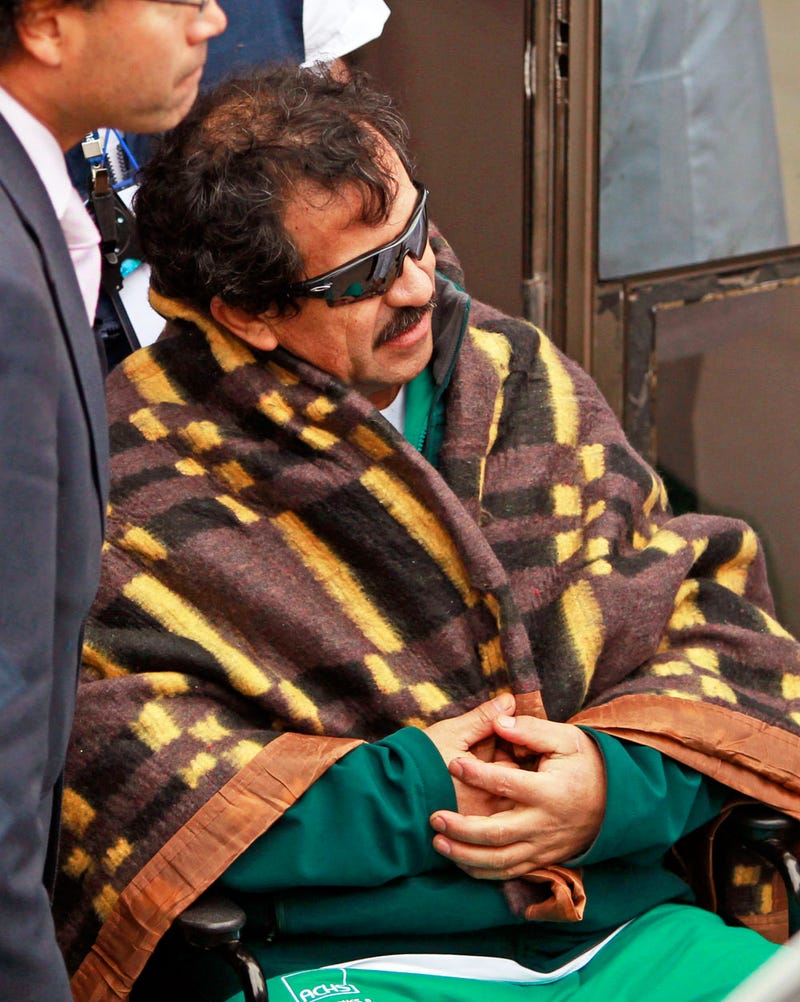 Mustache Makeovers
To prepare them for their return to the surface, rescuers sent shaving cream and razors down in the supply capsule with the miners' daily rations. They knew they were going to be on TV, so most of the miners gave themselves clean shaves—but at least one miner got a little creative and gave himself a new mustache, which his sister thought very "handsome." [Image via AP]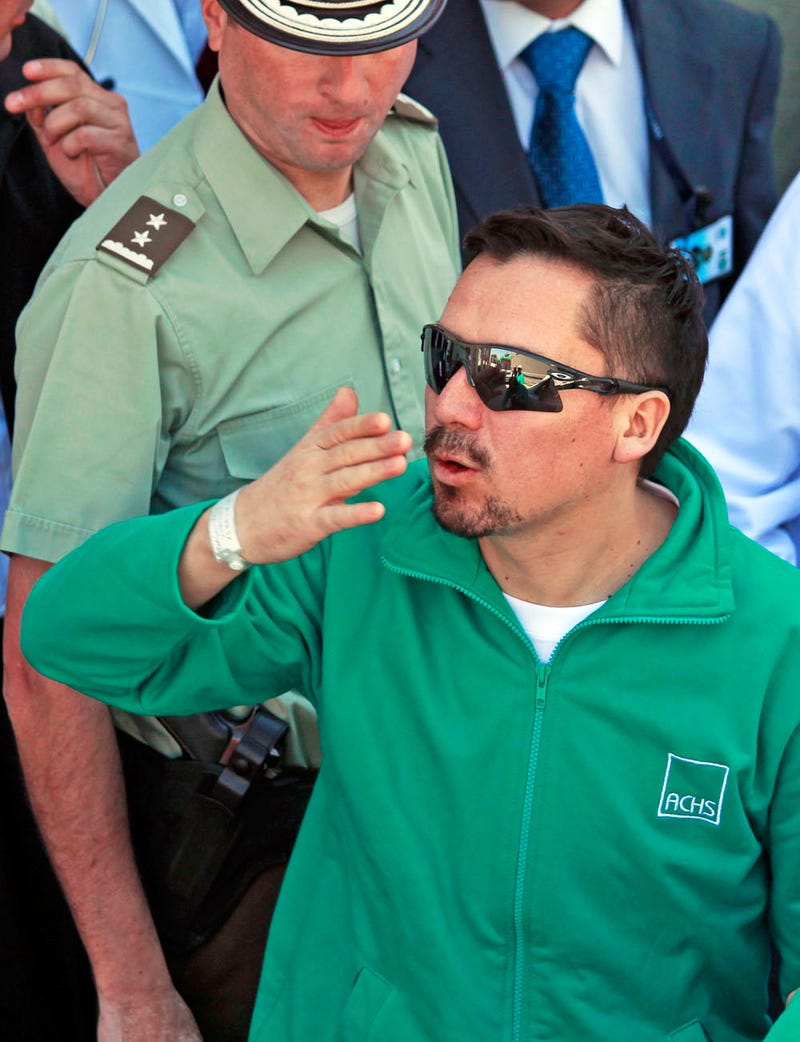 Edison Pena: Going to Graceland
Miner #12, Edison Pena, led his fellow miners in Elvis Presley sing-a-longs to pass the time and keep morale high while awaiting rescue. A spokesman for Elvis Presley Enterprises has now invited Pena to "escape" to Graceland in Memphis to celebrate his escape from a mine 2000 feet underground. They've offered to put him up in a fancy hotel in downtown Memphis "whenever he feels up to it." [Image via AP]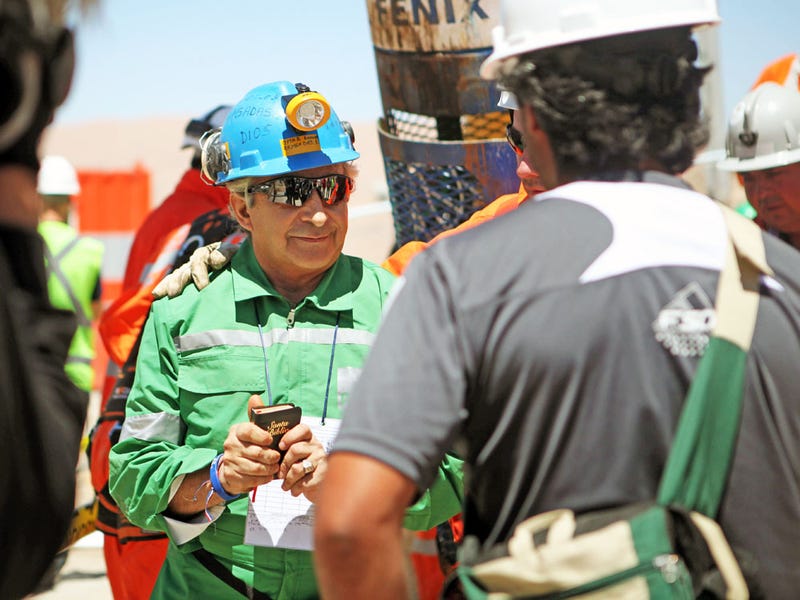 Omar Reygadas: The Ultimate Sports Fan
A professional soccer player is still underground, but miner #17, Omar Reygadas, is the biggest soccer fan. He emerged from the mine with two things in his hands: the Bible and the flag of his favorite soccer team, which he waved triumphantly from his stretcher. [Image via AP]