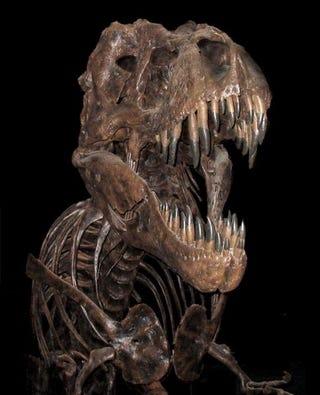 In your gusty Friday media column: a new fashion magazine, undermining at the Chicago Tribune, gay anchors invade the airwaves, the NYO hires a media reporter, and Gannett's money isn't as long as it looks.
One funny thing that Bauer Media is doing is, it's launching a magazine, right now! A men's fashion magazine, called Project Rex. Like a dinosaur who enjoys home improvement! Is what the male fashion magazine consumer will think. The truth is we do not know what this name means. Though we wish success to the venture! Free tip Bauer, don't spend too much money doing this thing.


Chicago Tribune columnist Mary Schmich writes a column about how bosses (generic) shouldn't be sexist clowns, like her own bosses at Tribune Co., though she doesn't say that last part, because she doesn't need to.


Here is a clip of Rachel Maddow and Thomas Roberts together on MSNBC—that's two openly gay anchors on the air on a major cable network at the same time. First time ever? I have no idea. Cool thing, though.


IvyGate founder and former Newsweek reporter Nick Summers is the New York Observer's new media reporter, replacing John Koblin. The position is traditionally a launching pad to bigger and better things, though lately any and all employment at the NYO has just been a launching pad out the door.


What's this? Gannett, a newspaper company, just saw its earnings rise by 37%! Oh: newspaper revenue was down. Broadcast and digital were up. And the stock is down. Carry on, then.
[Pic
via
]