They sure had us going for a while, but with this week's elimination, all ANTM has proven is exactly what we've known all along: they're not cranking out the world's next supermodels.
As always, the episode started out on neutral subjects. Watch Esther teach us what it is to be a Modern Orthodox Jew. Our favorite bundle of culture, Chris, still doesn't get it. She can't haz cheeseburgerz?
On a darker note, Liz, our resident Mama of Drama lost the day's challenge...and her cool. True to form, she decided to accidentally drink an entire bottle of white wine.
Quite reminiscent of Lisa from Cycle 5, no?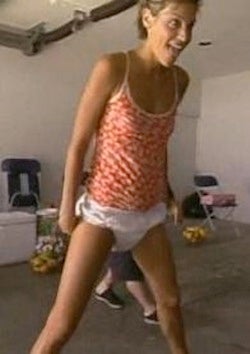 SPOILERS AHEAD!
Ann's "best photo" streak has been broken by a football player. They call it a comeback!
Maybe she's not the next Lisa after all!
Warning: What lies ahead is disturbing. This season of ANTM has prided itself on being truly about high fashion. The winner will get, among other perks, a spread in Italian Vogue. Fashion novices, read: The Highest of High Fashion. Flipping through the pages of such a magazine, one will find models over 5'9+ with a "small frame," a.k.a. A-B cups (Lara Stone: exception).
Watch Tyra tell Esther she has one look, then liken Kendal to a horse. Hold on to your fedoras as she then does the unthinkable.
Kendal is 5'11 and the judges have called her a rarity. How could we forget last week's shoot?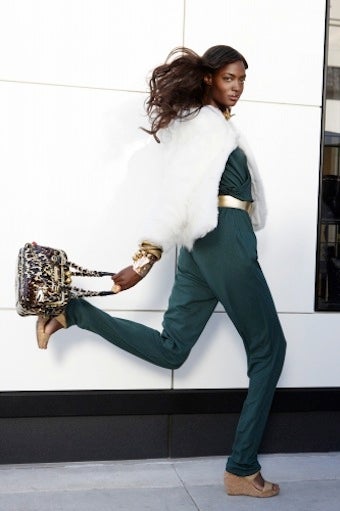 Now watch the real kicker as Tyra recommends that Kendal go back to Alabama and learn how to model.
The moral of this episode: tall and gorgeous is soooo last season!