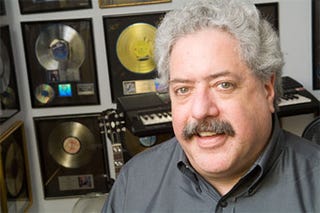 In your mortal Monday media column: Lee Abrams' full "Sluts" memo revealed, even more on Newsweek, Joao Silva's alive, Style.com moves to Fairchild, and newspapers continue to exist.
Remember the infamous "Sluts" memo that got former Tribune Co. innovation/ clown chief Lee Abrams pushed out of the company? Here it is, in full. It also features Lee celebrating New York's "pan-ethnic and gritty reality." Ah, we miss you already, Lee Abrams.


New York mag drops a big ole six-page feature today on the breakdown of the Daily Beast- Newsweek talks, and Sidney Harman's future plans for Newsweek in general. And hey, here's a video of Barry Diller talking about the same thing late last week. No wonder Newsweek hasn't picked an editor yet: this is the most attention they've gotten in years.


NYT photographer Joao Silva is in stable condition after stepping on a mine in Afghanistan.


Conde Nast is shifting Style.com into the Fairchild Fashion Group, which will put it alongside WWD in that division.


Newspapers: still out there! Circulation was down 5% in the first half of this year—but the pace of the decline is slowing, which is good news, very loosely defined!