You may know Margaret Atwood as a Canadian novelist and poet, author of The Handmaid's Tale and Oryx and Crake. Did you know she also designs superhero costumes? Or, she did this year—for two of her Twitter followers.
Atwood's adventures in costume design began when Dr. Joel Topf, a Detroit nephrologist, (who detailed the story on his blog) recommended one of Atwood's books—Oryx and Crake—to a friend on Twitter. Surprisingly, Atwood wrote back:
And, for reasons beknownst only to her, offered to make "superhero comix costumes" for Topf and his friend, DrSnit:
This was a joke, right? "She can't be serious," Topf thought. And yet, five days later, Atwood was still hard at work:
How hard was Atwood working? So hard it took her a month to get the costume right. But, true to her word, Atwood drew a costume, and uploaded it to TwitPic on October 9: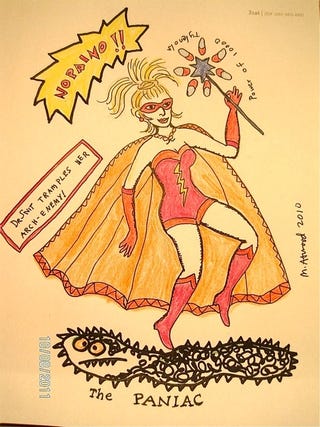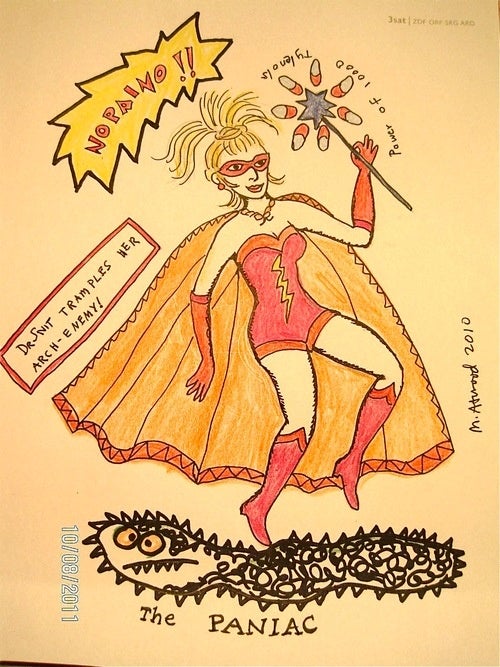 It took Atwood another couple weeks to come up with a costume for kidney_boy—but she finished yesterday: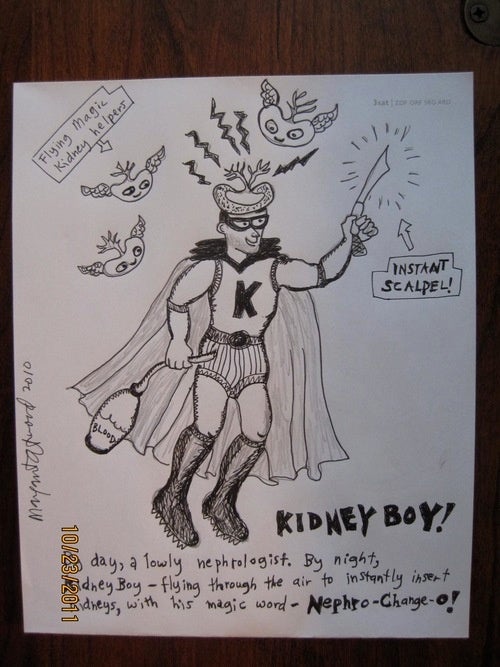 Just in time for Halloween, right?