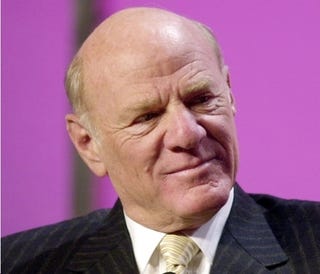 In your head-scratching Wednesday media column: Barry Diller's wacky plan for The Daily Beast, Conde Nast advertising shakeup, Shep Smith stays on at Fox News, and Juan Williams fans continue to provide comic relief.
At long last, Barry Diller has revealed his plan to make The Daily Beast profitable: he'll launch a print version of it! "One way or another, we'll either find something [to make TDB break evern] or we'll create somehow, as Politico did, a print product to go with the Beast," Diller said. "For advertisers, that makes sense." Huh. It makes sense except Politico is actually a large news organization reporting exclusive timely news for a very focused, news-obsessed niche, whereas The Daily Beast is not that, at all. Give it a shot though, see how it goes.


Conde Nast is reorganizing its digital ad sales, aligning it under individual publishers. We tried very hard yesterday, but could not get excited about this. Still, now you know.


Fox News has signed Shepard Smith to a new contract that will keep him there until 2013. By then you might consider going somewhere slightly more sane, Shep.


Today in "Comical things that people outraged by the firing of Juan Williams think": They think that PBS is NPR. It is not.