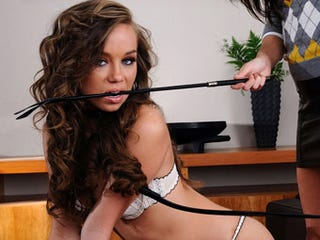 Charlie Sheen's porn star lover is cashing in on her newfound notoriety, perhaps because Sheen stiffed her on her $12,000 "escort" bill after she posed for a picture with Sheen's ex-wife, Denise Richards. How quickly the rumor mill churns!
Here's everything that happened since we last wrote about Charlie Sheen's hotel-trashing rampage eight hours ago: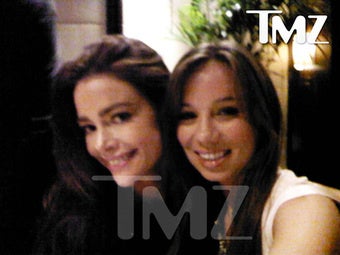 Sheen's ex-wife Denise Richards met Capri the night of the freak-out. Capri approached her at a restaurant and asked for a picture, and they posed cheek to cheek. It's unclear whether Denise had any idea who Capri was, but she left the restaurant shortly thereafter.

[Image via Club Capri Anderson]