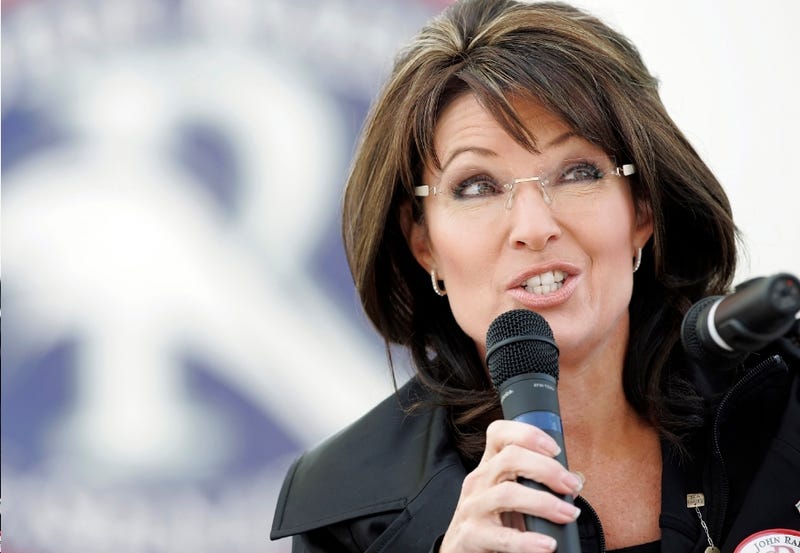 In your laughable Tuesday media column: Sarah Palin feuds comically with the WSJ, nobody watched the George Bush interview, Salon is (still) broke, and Gerald Levin returns to the media, for some reason.
Haha, obscure political trivia question answer Sarah Palin decided to strike back at the Lamestream media by going on The Facebook and decrying a reporter from the WSJ who accused her of "inflation hyperbole." Of course she didn't really read the article she cited to support her rebuke, because that article actually supported what the WSJ guy said in the first place. In conclusion, Sarah Palin, an illiterate person, is very entertaining.


Matt Lauer's blockbuster interview with George W. Bush last night boosted NBC all the way up to fourth place in the ratings for that hour, with less than half as many viewers as Dancing With the Stars. "The Bush interview also drew lower demo numbers than the program that normally airs in that time period on NBC, 'Chuck,'" says TVNewser. Great job, America.


Postscript to yesterday's departure of Salon editor Joan Walsh, who's going off to write a book: Hunter Walker and Mike Taylor note that Salon (fun fact: a public company!) lost over $800k last quarter, and carries more than $7 million in debt. Its financial prospects have been dim for years now! So... maybe they'll work that out, somehow, at some point.


Former Time Warner CEO Gerald Levin is finally getting back into the media business! We've been waiting for him so. He'll be serving as an adviser to Oasis TV, after eight years of running a "holistic mental health institute." Your career is going backwards, Gerald.
[Photo: Getty]