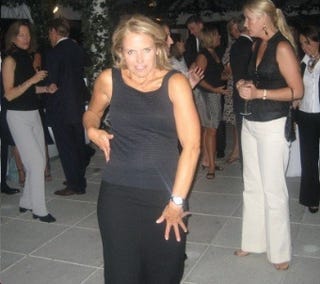 In your finally Friday media column: Katie Couric rebukes the Today show, rumors of payment problems at Time Out NY, magazine ad pages are up modestly, and Sean Hannity and Glenn Beck lose Philly, and morning television funneez.
Katie Couric career prospects update! She told Wendy Williams she will not be returning to the Today show on NBC. She also said she won't be getting married again. America's sweetheart is unobtainable! We're watching and waiting with bated breath, Katie C!


Time Out New York has been plagued by money problems for years. They may still be going on: one freelancer tells us they've waited 17 weeks to be paid for a story, even though they're supposed to be paid within eight weeks. Anyone else having issues getting paid? Email me.


Monthly magazines saw their ad pages rise 4.2% this year—which is nice, but not earth-shattering, since they dropped 20% last year. Keep choppin' that wood, magazines.


Philly radio station WPHT dropped both Sean Hannity and Glenn Beck from its lineup in order to "accommodate Michael Smerconish." And to make that world that much more sane.


This is why you never cut away from a live television feed.