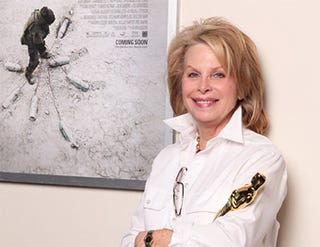 Police thought they had a break last week in the mysterious murder of Hollywood publicist Ronni Chasen, when a suspect in the case shot and killed himself. Actually, no. That would be too easy.
Police now say that Harold Smith, the man who shot himself as police approached him last week, "probably has no connection" to Chasen's murder. The ballistics tests on his gun came back negative. (The tip about him came from America's Most Wanted.) Which raises the separate question of why he chose to kill himself, but, since he's no longer a suspect in this case, he'll probably fall out of the news immediately. Here's where the case stands now—in the media, which is how Chasen would have wanted it:
Essentially, we're still stuck with the
same conspiracy theories
as before.
[Photo: Getty]