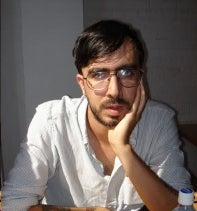 In your frosty Wednesday media column: Vice magazine's editor leaves, Seth Meyers to host the WHCA, Laura Ling gets a new job, Time Inc. gives stability for Christmas, Kathleen Parker's not going anywhere, and Andrew Ross Sorkin!
Vice Magazine editor in chief Jesse Pearson is leaving, after seven years at the head of the mag. He tells us, "Long story short: I'm more interested now in freelance writing and editing, and also in writing and editing books. It felt like the right time for me to leave, and I followed that instinct."
The comedic host of next year's annual White House Correspondents' Association Politico Cocksucking Dinnerfestival will be SNL's Seth Meyers. Not a bad choice, though our first selection would have been "no one."
Laura Ling, the former Current journalist who spent months as a captive in North Korea, has a new gig: "the new face of 'E! Investigates,' an offshoot of the signature 'True Hollywood Story.'" Who are we to judge?
Time Inc. will not be laying anyone off this holiday season. That counts as news in the media world we live in.
Breaking: newspaper columnist says she will not quit cushy gig on unpopular TV show just because she doesn't get enough camera time, due to the fact that she is not so great on camera. It's called heroism, people. Learn how to recognize it.
Haven't heard enough about how Andrew Ross Sorkin and Dealbook are very important among people who make sums of money incomprehensible to you? Read more here!
[Pic via]