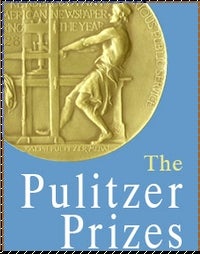 In your stranded Monday media column: an AP vs. NYT journo-feud, Jon Stewart is slobbered over again, business cable news networks are finally making the big bucks, and Nick Kristof loves China so much.
An AP reporter has written a scathing letter arguing that the New York Times' alleged "scoop" Sunday about the final hours of the Deepwater Horizon was in fact no scoop at all, since it was full of shit that the AP had already reported. Though his points may be true, he still faces the fact that it is hard to defeat a front page NYT story with a scathing letter on Romenesko on a snow-plagued slow December afternoon. You never know, I guess.


Is Jon Stewart today's Edward R. Murrow? No, that would be Kige Ramsey.


You know what's doing real well these days? Business-focused cable networks, duh. Bloomberg TV, CNBC, and even little old Fox Business Network are all posting big ad revenue gains this year. Sure, you want to say "well of course, everyone wants to advertise to the last remaining rich guys," but then how do you explain what happened to Player's Club?


NYT columnist and Man Who Cares Nick Kristof started a blog in China, as an experiment, to see what would get censored. It disappeared in less than an hour. Mr. Kristof was overcome with enthusiasm for Chinese technical superiority and just gave up on it, to further study the intricacies of Chinese technical superiority, and glory!
[Photo
via
]