There's a new member of Fox's Sunday night comedy block. Bob's Burgers premiered after The Simpsons last night to mixed reviews. Mainly, it left us wondering how a cast filled with such funny people be so ...unfunny? We investigate!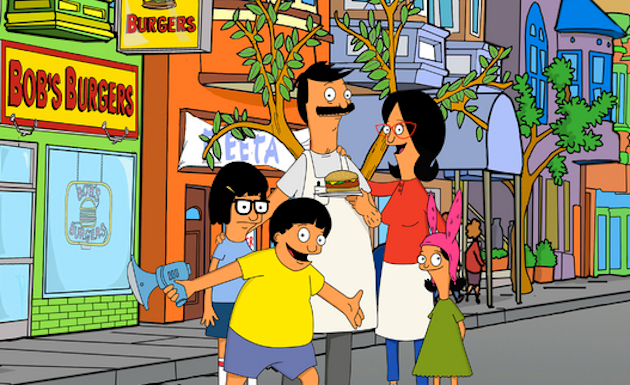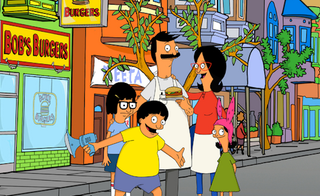 Photo courtesy Fox.
Let's meet the family. If their voices sound familiar, it's because you've almost definitely heard them before.
H. Jon Benjamin as Bob
Where you've seen him before:
Hell-ooo! He plays the voice of Archer, FX's fantastic animated spy series. However, he's lent his distinctive voice to many other animated series over the years—Home Movies, Family Guy, Aqua Teen Hunger Force—but has also popped up with cameos in favorites like Parks and Recreation, Michael and Michael Have Issues, Dr. Katz, Human Giant and is the voice of the Gene's can in Wet Hot American Summer.
John Roberts as Linda
Where you've seen him before:
Such YouTube classics like "My Son is Gay" or "The Christmas Tree." You know the ones we're talking about. Someone has undoubtedly passed these on to you at some point since 2006.
Where you've seen her before:
She's most recognized as Flight of the Conchords' number one fan/stalker, Mel. Recently, she and her boyfriend wrote a book about sex.
Eugene Mirman as Gene
Where you've seen him before:
Probably best known for his stand-up comedy and online advice videos, he's had a foray into acting as well. He played Yvgeny on Delocated and Eugene on Flight of the Conchords.
Dan Mintz as Tina
Where you've seen him before:
He's mainly a writer, having worked on Crank Yankers, The Andy Milonakis Show, Human Giant and Important Things with Demetri Martin. His only acting credits listed on IMDB are for Bob's Burgers and as "Guy #2" on Important Things with Demetri Martin. So here he is doing stand-up:
So, readers, how did you like the show's premiere? Did you find yourself laughing at the flesh-burger jokes or appalled that your favorite comedians didn't exactly translate into animation so well? Let us know in the comments below.