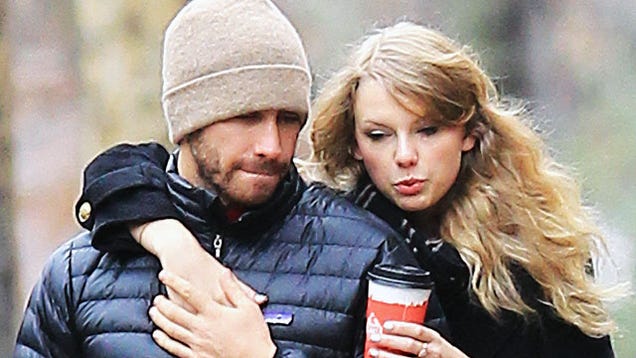 Jake and Taylor rendezvous in Nashville—but was it ex sex or postmortem wallowing? Macaulay Culkin parties with a porn star. Jesse James and Kat Von D are engaged. Bill Clinton is Cameron and A-Rod's third wheel. TGIFriday gossip.
Taylor Swift and Jake Gyllenhaal reunited for an intimate dinner near Taylor's Nashville condo, but no word whether it was a falling-back-in-love dinner, or a detoxing-from-our-relationship dinner. Taylor strikes me as the kind of girl who insists on relationship portmortems to "learn from our mistakes" or "brainstorm words that rhyme with 'Gyllenhaal' for my sad break-up ballad about you." Chilling shawl? Will enthrall? Killing call! [People, image via INF]
To get over Mila Kunis, Macaulay Culkin partied with a porn star in Barcelona. Much more entertaining than Swiftenballs' strategy, albeit with a likelier cringe-in-retrospect quotient. [Superficial]
Most hated couple in America Jesse James and Kat Von D are engaged. Quoth Jesse: "You know sometimes the public and press gets it wrong. This is one of those times. 2010 was actually the best year of my life because I fell in love with my best friend." They plan to wed next month.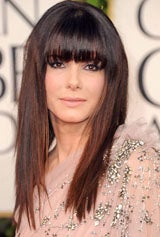 Apparently Sandra "knew it was coming, and she was ready." Maybe this explains that terrible hairdo she debuted at the Golden Globes. Blunt-cut bangs as a coping mechanism. [People, Radar, Popeater, image via Getty]