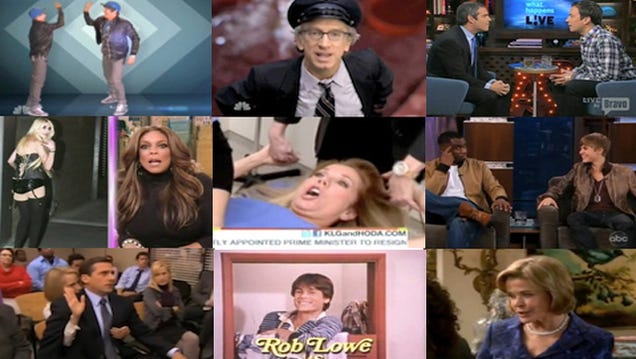 Today at Gawker.TV, Kathie Lee Gifford melts the fat from her "pooch," Diddy has Bieber-Fever, Jimmy Fallon hangs with Andy Cohen, Wendy Williams has words for Taylor Momsen, and it's Valentine's Day for all of our favorite NBC comedies.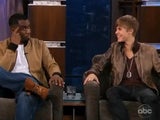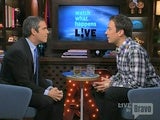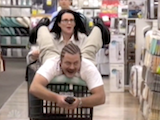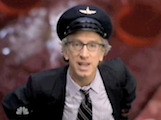 Kathie Lee Gifford Shares Her Fat-Freezing Process With the World
Viewers of the Today Show's fourth hour might be familiar with Kathie Lee's names for her stomach area: her "pooch," the "menopot," and even the "Snooki Pouf."
Double Biebs, Yo: Justin Bieber Crashes Jimmy Fallon's Reflections
On the latest edition of "Justin Bieber's Reflections"—a regular Late Night staple—there was an added bonus: the real Justin Bieber. The Biebs and Jimmy (dressed as Justin) high-five and dance around together in-between the poignant "reflections."
Wendy to Taylor Momsen: "You Look Like You Need a Bath"
Wendy went into mommy-mode today as she discussed Taylor Momsen's attire at the Bieber movie premiere. Playing the part of the disapproving mother, she brought up Miley Cyrus as a contrast only to forget her name.
Jay Leno Digs Up Rare Footage of Rob Lowe's Unaired 80's Show Mean Jeans
Apparently, Rob Lowe's had a "thing for older women" ever since he starred in the pilot for 1981 show Mean Jeans. The show never saw the light of day, which we should probably be thankful for.