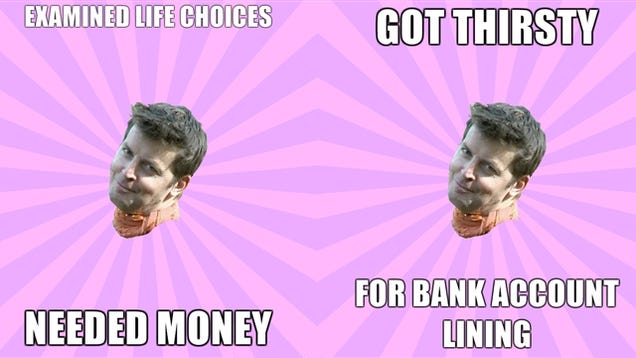 Sometimes some of the greatest things on the Internet cannot stay on the Internet; today, Sassy Gay Friend became a spokesperson.
Instead of inspiring heartfelt awe or sheer hilarity, Sassy Gay Friend thinks you should drink MiO, a new "Liquid Water Enhancer." Borderline redundancy aside, the stuff comes in six fruity flavors and is set to battle bad-tasting water and meme greatness the world over.
The company is giving away free samples, but it will never taste as good as seeing stupid betches getting the help they need from Sassy Gay Friend.