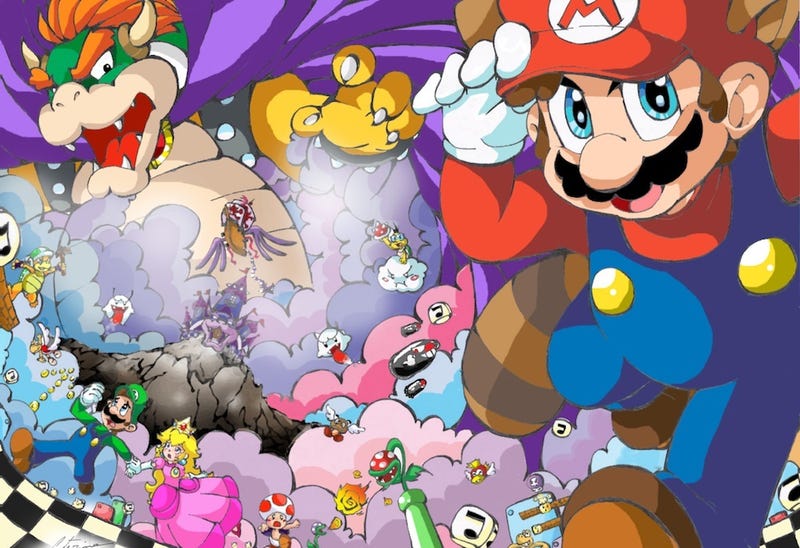 While we can all agree that Kailyn has the worst life ever, it's become increasingly obvious that most of her problems stem from the fact that she's stuck living in Jo's parent's giant plastic house.
Kailyn is essentially experiencing the plight of Princess Peach, trapped in Bowser's castle, unable to escape.
Kailyn - Princess Peach
Jo - Bowser
Jo's Parents - Koopalings
Baby Issac - Baby Yoshi
Local Restaurant Owner - Luigi
Kailyn's Sports Authority Love Interest - Mario

After acquiring a second job from Luigi at a nearby Italian restaurant, Princess Peach texts Bowser to let him know she and Yoshi will be able to move out soon. Bowser, pissed because he loves to control Princess Peach, replies "I ****ing hate you. I regret ever meeting you, kissing you, ****ing you, or having a child with you. All I've done was try to treat you like my wife. I regret that, too. **** you. I wish you would just get the **** out of my life." Surprisingly, this doesn't make Bowser's castle any more appealing to Princess Peach, who continues with her escape plans. From the previews for next week, it looks like Mario will reappear from the World 2 of Sports Authority to help Princess Peach and Yoshi finally break free!
Meanwhile...
Leah is officially engaged after Corey proposed on a fishing trip! Her Mom thought that was a pretty redneck way of Corey to pop the question but Leah is so totally in love and doesn't care. Trouble arises on a trip to the optometrist to have Aliannah's eyes checked. The doctor is concerned about her cross eye and thinks there might be something wrong with her brain. Why do bad things happen to good people?
Jenelle is about to start college and wants to move to Wilmington with her boyfriend, Kieffer. Jace can totally come, too, one day. Her Mom inquires: What does Kieffer do? Where does he live and where did he come from? Jenelle doesn't quite know the answers to these questions (Hobo? Middle Earth?) so she gets mad and furrows her brows. Jenelle scores a waitress job in Wilmington but Kieffer, low on ganja and good spirits, doesn't have the energy to be supportive and vaguely threatens to move back to New Jersey.
Chelsea continues to waddle her way through life, putting 0% of effort into anything but her crimping iron technique and hourly bronzer application. After deciding that graduating high school is too hard, she decides to get her GED so she can achieve her dream of going to "hair school."
Click through for a gallery clips from the episode.
Image via SuperCaterina's DeviantArt page.

Kailyn

Kailyn

Leah