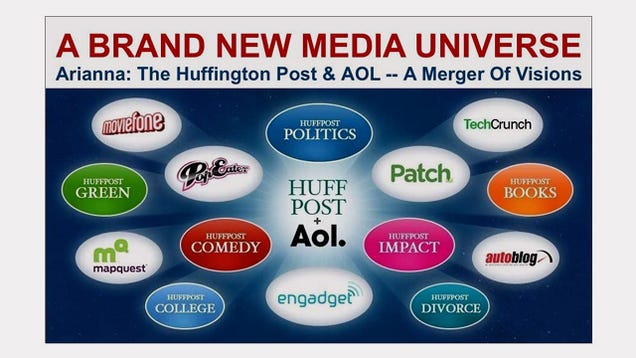 In your trampled Tuesday media column: rumors of blog consolidation at AOL, Darell Issa's spokesman canned for leaking to the NYT, Dan Abrams is a proud television journalist, the new NYT Magazine considered, and fairness is dead.
A source at AOL tells us that Daily Finance and Politics Daily, which were two of the company's most prominent blogs just a month ago, are both going to be folded into Huffington Post. Which was something that both places worried about as soon as the HuffPo acquisition was announced. We're not sure what's becoming of all the staffers, but if you know more details, email me.
Remember how Howie Kurtz made the mistake of attributing a bunch of quotes in a story to Darrell Issa because he didn't know he was actually interviewing Issa's spokesperson? Yes, well, segue: Issa's spokesperson, Kurt Bardella, was fired today for leaking emails from other reporters to the NYT's Mark Leibovich, who's writing a book. That's pretty fucked up, yes. On the other hand, that's journalism! (Fucked up.) And that's really PR, which is even more fucked up, as a rule.
Blog mogul and PR man Dan Abrams was on Good Morning America today getting his legs waxed in a painfully transparent attempt to have sex with ladies by making them think he's one of those "sympathetic with ladies" guys. We're all very proud of him.
Michael Calderone today takes a look at what the hell Hugo Lindgren is doing to the New York Times Magazine, where he's been cutting loose basically everyone who was there before he got there. (Fine with us! It really has been a needlessly boring and often pretentious magazine for too long. Which detracts from the great journalism that it often publishes!) Edith Zimmerman, New York's funniest internet person, will have a column in there to balance out Bill Keller's column, the existence of which is incredibly ill-advised. Looking forward to picking it all apart like a snide grump!
Oh good, House Republicans would like to pass a bill ensuring that the Fairness Doctrine "will not be revived." Grrr, Fairness! Hate that!