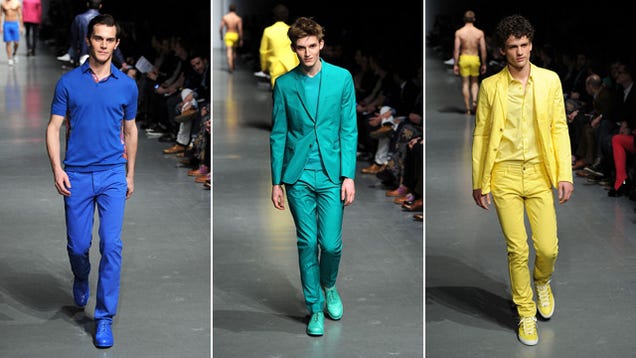 Last night uber-chic New York boutique Jeffrey held its annual Jeffrey Fashion Cares show of fabulous menswear to benefit a host of gay-related charities.
We noticed a few themes with both the clothes on the runway and in the audience, and thought you could help us decide who wore it best. Or don't and just use this as an excuse to admire the hot guys and fierce clothes.
Let's start with monotone styling in bright colors. Which look do you prefer?
[Images via Getty]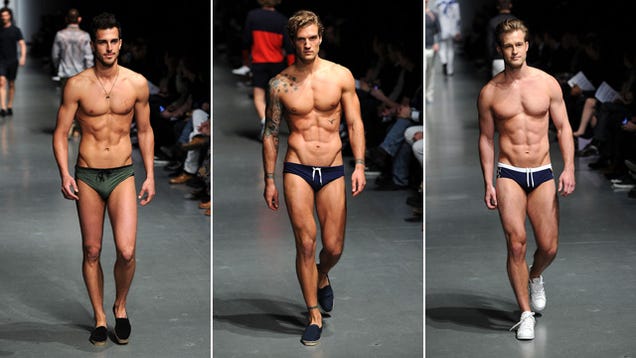 Ah, the classic Speedo. Which boy pulls it off best? [Images via Getty]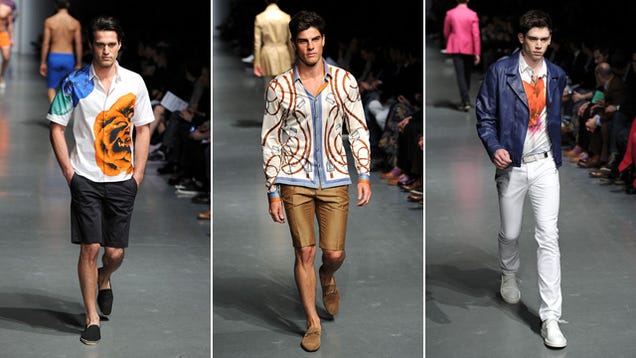 Would you be caught dead in any of these bold prints? [Images via Getty]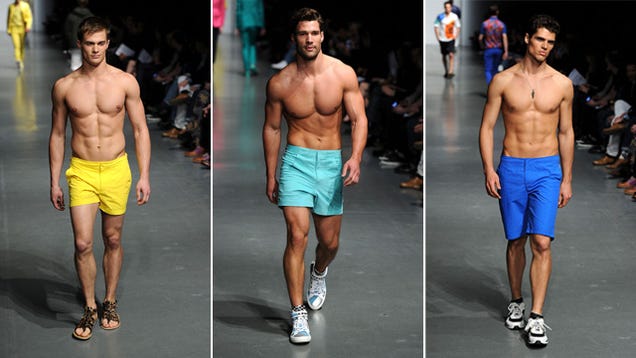 I think shorts are gonna be big this year. Take your pick. [Images via Getty]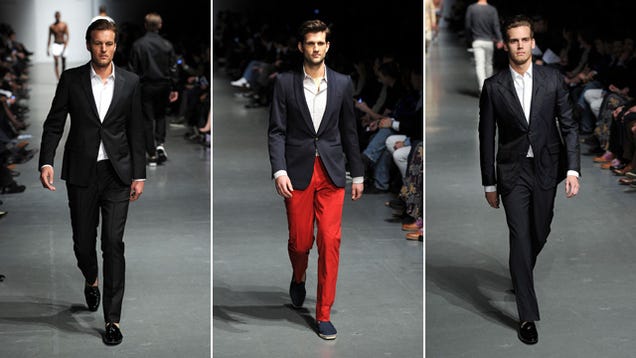 What about blazers? I'd go with the red one. What about you? [Images via Getty]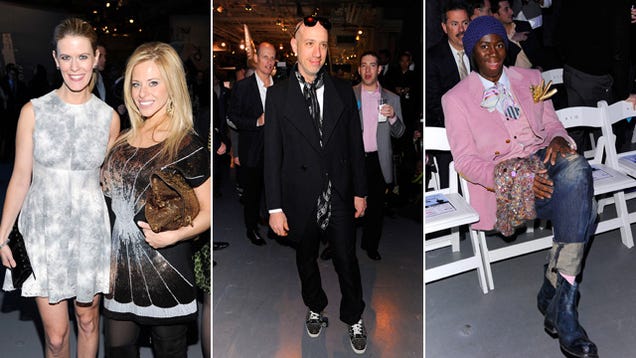 Reality stars! Would you rather hang out with Real Housewives Alex McCord and Dina Manzo, America's Next Top Model maven Miss J Alexander, or Robert Somethingorother from the The Robert Verdi Show Starring Robert Verdi? [Images via Getty]