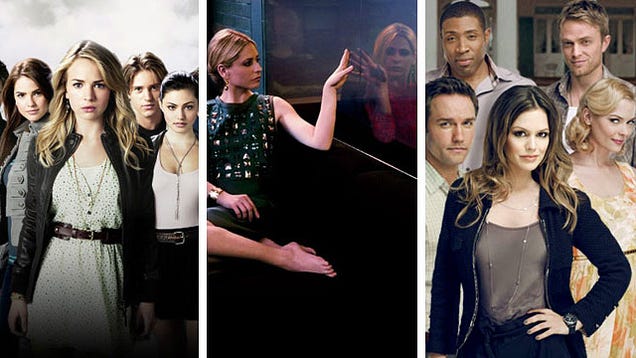 This week are the television upfronts, when the networks show ever-eager advertisers the programs they're working on for the fall season. The networks want to make money off these shows. We just want to pass judgment on them.
CBS is TV's most popular network—especially with old people and those crazy enough to like Two and a Half Men—so what stodgy programs will keep the geezers happy this coming fall? Here are the five new shows they're kicking off in September. Looks like the same mixed bag of stale comedies and warmed over procedurals. Don't go changing, CBS.
It's also business as usual over at The CW, with a slate of teen-bait, girl power dramas (our favorite kind!) and celebrity-driven reality shows. Look below for their four newest offerings.
CBS
2 Broke Girls
---
Unforgettable
---
How to Be a Gentleman
---
Person of Interest
---
A Gifted Man
The CW
Hart of Dixie
---
Ringer
---
H8R
---
Secret Circle