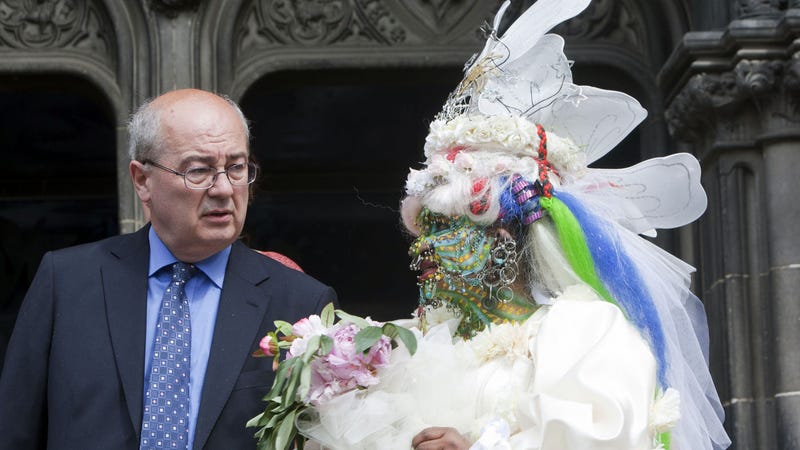 Elaine Davidson, the world's most pierced woman, got married yesterday in Edinburgh to Douglas Watson, a balding retired civil servant. God knows how this odd couple found each other, but isn't love grand? Let's take a closer look at her outfit.
[Image via Pacific Coast News]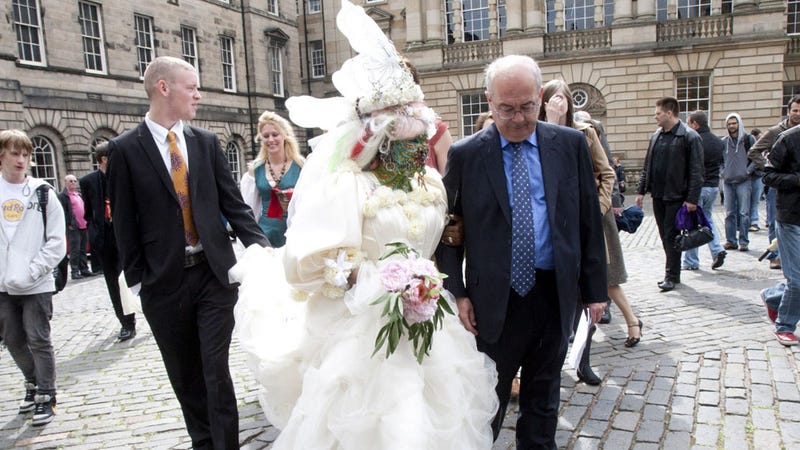 Davidson, who is Brazilian, wore a white dress, a veil with fairy wings attached, and carried a customary bouquet. Only her face, which was elaborately painted, was visible. Mr. Watson wore a suit and tie, like any other snooze-inducing groom.
[Image via Pacific Coast News]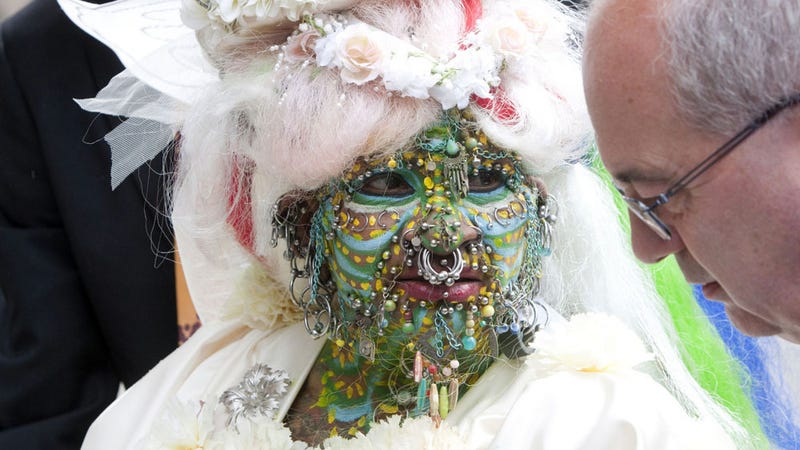 Davidson has 192 piercings in her head, which makes a honeymoon that involves air travel (and the customary metal detectors) quite difficult. Watson doesn't have a single tattoo or piercing. Davidson sees her new husband as an empty canvas. She looks very different on the outside and he looks quite normal. I guess the thing that makes him unique is that he loves her. How sweet!
[Image via Pacific Coast News]