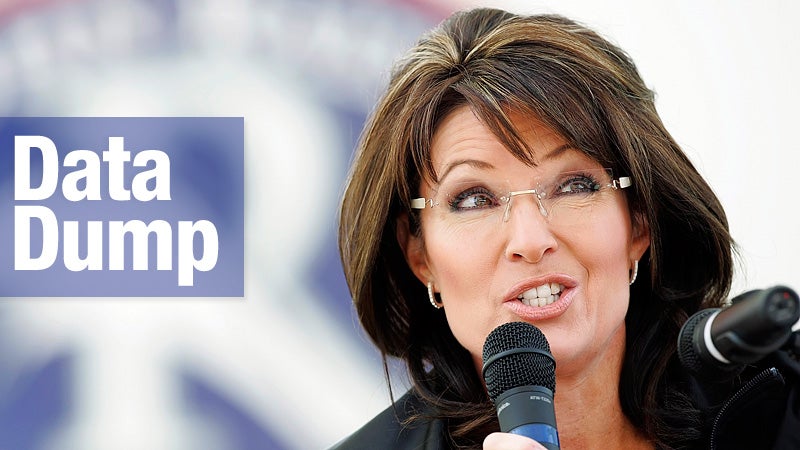 Moments ago in Juneau, Alaska, state employees started handing out 55-pound boxes full of paper to dozens of awaiting reporters. Each set of six contains nearly 25,000 printed pages, comprising the entirety of Sarah Palin's e-mail correspondence during her half-term as governor of Alaska. Get reading!
The release—which does not include roughly 1,100 pages deemed confidential by the state—is the culmination of a four-year battle under Alaska's open records laws for access to Palin's e-mail traffic initiated by Mother Jones' David Corn. (You can read his saga here.) Because current Alaska Gov. Sean Parnell is a dick, the state insisted on releasing the records in hard copies, rather than digitally, and charging each media organization more than $700 for copying. So now that the boxes have been handed over, a mad dash to document-feed scanners begins.
So enjoy your weekend reading some incredibly stupid things written by Sarah Palin, kids.
---