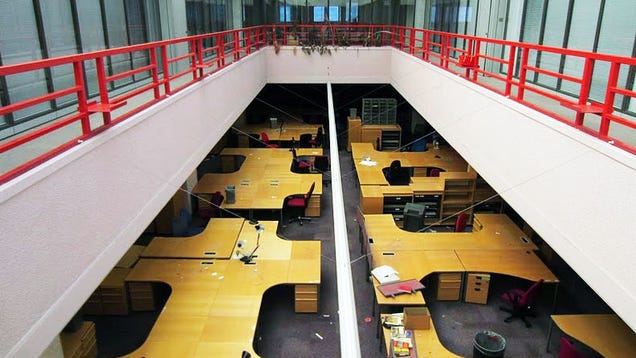 An American media exec snuck into News of the World's offices shortly before the scandal-plagued magazine printed its final issue. Her friend was considering using the location for filming commercials, so they photographed it extensively. She posted the photos on the Web today, and gave us permission to republish them.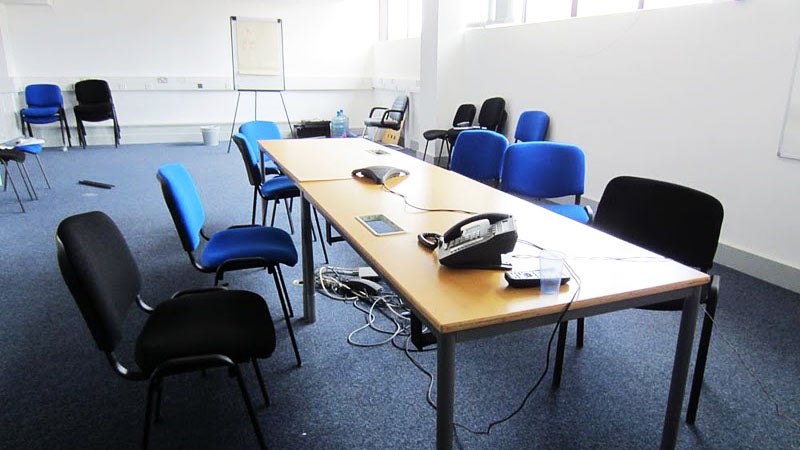 Not a creature was stirring, not even a phone hacker.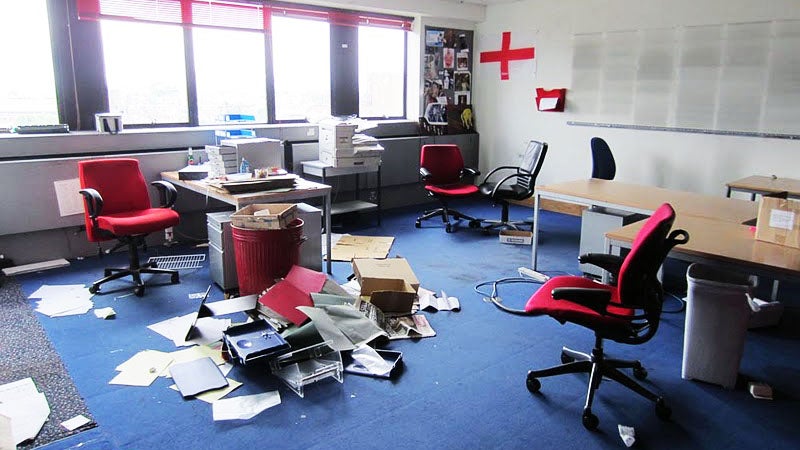 Here's where James Murdoch threw a temper tantrum when he found out he could be prosecuted in the U.K. and the U.S.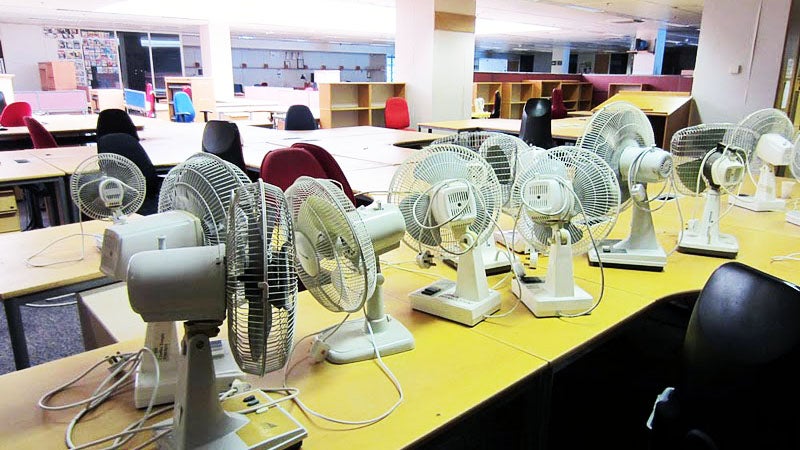 Are the Murdochs cheap on the air conditioning? Or is News of the World's office being used as a storage closet?

To give you a sense of what the office looked like when it was full of people, here's video of News of the World editor Colin Myler delivering his final newsroom speech. One staffer breaks into tears, while another drinks champagne straight from the bottle.
Myler came to NOTW in 2007. He replaced editor Andy Coulson, who resigned due to his role in the hacking scandal. Coulson went on to work as British Prime Minister David Cameron's communications director, only to be arrested on corruption and conspiracy charges last week. Rumor has it Myler was "given ten minutes notice" about the newspaper's cancellation and was "profoundly angered." You can watch the rest of his speech here.