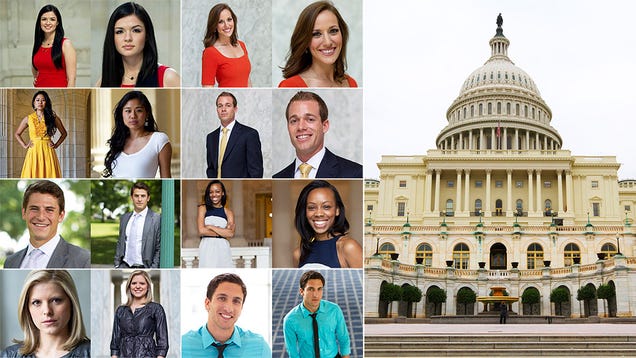 The world is quickly tumbling further into hell, thanks entirely to a crisis of Washington's own making, but Capitol Hill is celebrating its favorite holiday of the year today: the release day of The Hill's annual "50 Most Beautiful" list!
While we haven't had time to comb through the whole list, here are some tips for how you, the Capitol Hill sexpot, can make next year's top ten.
Here's the list. Now it's your turn to make half-baked generalizations, in the comments!
And to The Hill? Just FYI, there's a severe lack of "Blake Farenthold" on this list. Don't fuck it up again next year.